Listen To Trump's Campaign Manager Say 2 Things That Are Not True In 3 Seconds
"Mr. Trump is funding his campaign on his own, he's not taking donor money."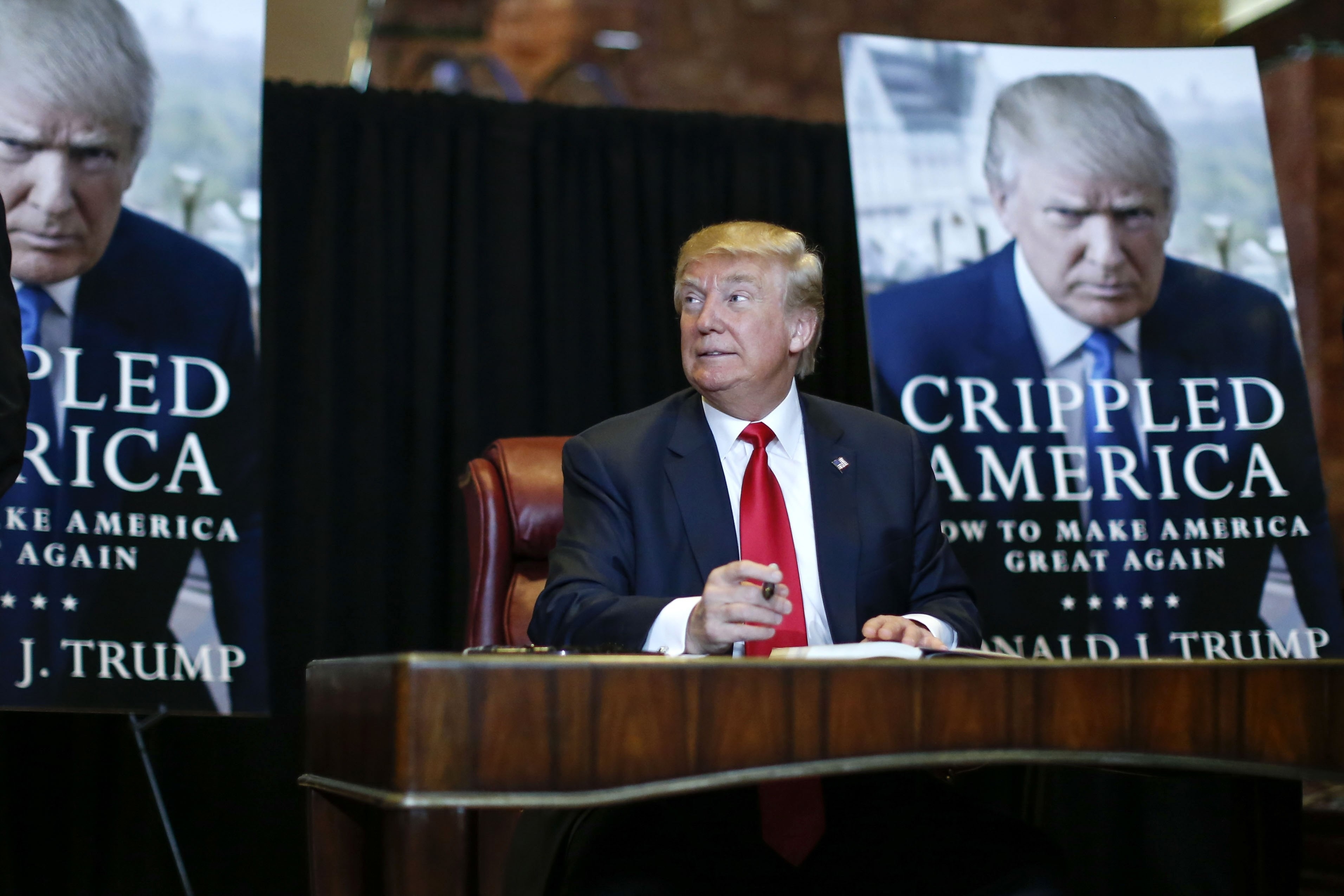 Donald Trump's campaign manager Corey Lewandowski said on the radio this week that Trump is not taking donor money and self-funding his entire presidential campaign — claims that are demonstrably false.
"The first thing is obviously is the inside-the-beltway guys have no control over Donald Trump and I mean that in a good way," Lewandowski said on Breitbart News Radio on SiriusXM on Tuesday.
"Most of those people are bought and paid for by special interests, by lobbyists, by major donors," added Lewandowski. "Mr. Trump is funding his campaign on his own, he's not taking donor money. He isn't beholden to those people and can't be accountable to those people who want special interests out of the government. He's gonna do what's right for the country."
Trump is, in fact, accepting donations and has a donation page on his campaign website. Trump is also not, as he himself continues to say in speech and debates, entirely self-funding his campaign. Though Trump donated a large amount of his own money to his campaign early on, the majority of money Trump has raised and spent recently has come from donations.
From the New York Time's blog post on Trump's FEC filing in mid-October:
Mr. Trump revealed in a filing Thursday to the Federal Election Commission that the vast majority of the money he raised and spent this summer as he rose to the top of national polls came not from his own coffers, as it had in the spring, but from about $3.7 million in what he called "unsolicited contributions." Some 74,000 donors pitched in an average of about $50 to help his campaign, he reported. Mr. Trump himself contributed only about $100,000 in in-kind contributions, including rent space that he donated and payroll expenses that he covered. That represented a huge drop from the spring, when Mr. Trump donated about $1.9 million to his campaign, financing the bulk of it himself.