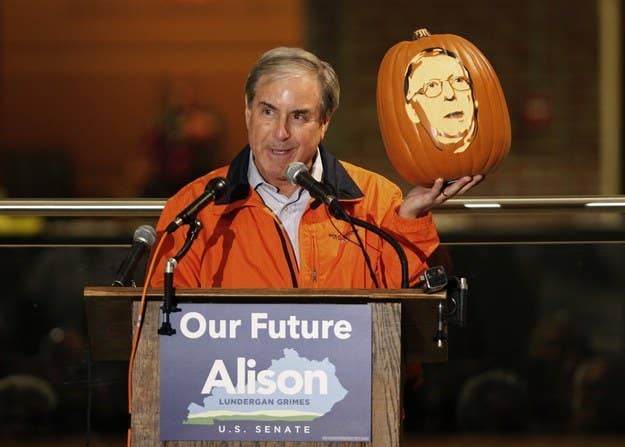 A Kentucky Democratic congressman says former Senate candidate Alison Lundergan Grimes hurt herself in the election by refusing to say whether she voted for President Obama.
"I don't think the campaign was poorly run, I think they did a good job," Rep. John Yarmuth said on the Joe Elliot Show Wednesday. "She made some mistakes that hurt her, certainly with the generating enthusiasm among Democrats. And one of 'em was not admitting she voted for the president."
"So, again, I think that — people, voters want to know where you stand, where you are, and they want to feel they can trust what you say. And I think that's been part of my strength, and I think that's where Alison probably lost a lot of ground."
Grimes lost her race to unseat incumbent Republican Sen. Mitch McConnell by more than 15% on election day.
Here's the audio of the interview: