At the Louisiana Senate debate Tuesday evening, Democrat Sen. Mary Landrieu said she was against medical marijuana. Her opponent, Republican Rep. Bill Cassidy said he supports it. Cassidy is a doctor.
While Landrieu is anti-medical marijuana she is pro-keg stand, helping one at a tailgate during the campaign.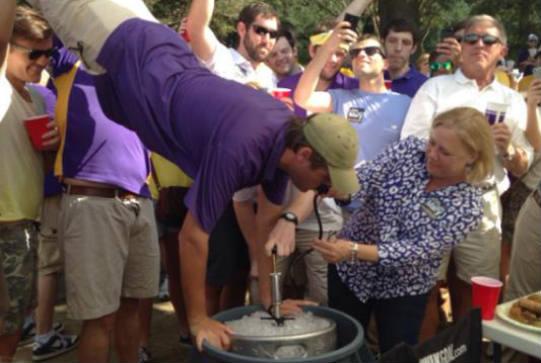 According to Public Policy Polling, opinion of the keg stand was also hilariously divided among party lines.