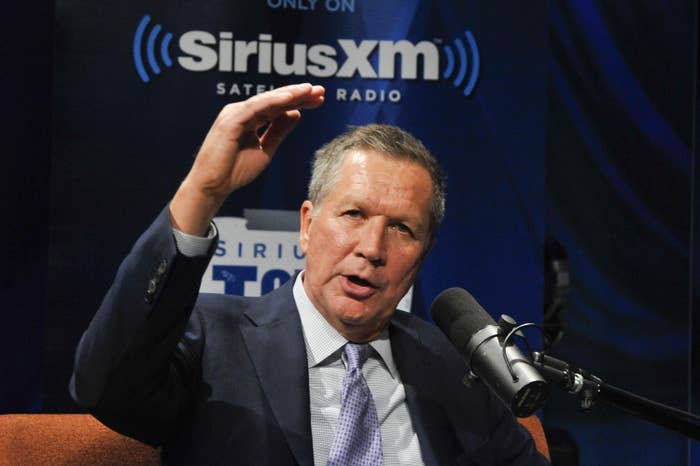 Republican presidential candidate and Ohio Gov. John Kasich said on the radio Wednesday that he would shoot down Russian planes if they violated a no-fly zone in Syria.
"I'd create a no-fly zone, is what I would do, and I would provide sanctuaries and have people that want to be there be protected. I think in that case you should probably get the Kurds to protect them," said Kasich on FM NewsTalk 97.1. "That's what I would do."
Asked about Russia, which has been conducting airstrikes in Syria against to support Bashar Al-Assad's regime, Kasich said, "Well you don't fly in a no-fly zone. That's just the way it goes. You tell people, don't fly into our no-fly zone. If they flew in once, maybe I'd let them fly out, but they wouldn't fly out a second time."
"I don't think we can live in fear of Russia is what I'm telling ya," added Kasich, saying he would put a coalition together to take out ISIS. The Ohio governor said he would allow Russia to be part of an anti-ISIS coalition but it wouldn't change his views towards their behavior in the Ukraine and the threats they've made toward Eastern Europe.
"We don't need to declare them our enemy, but we clearly are competitors," he said.