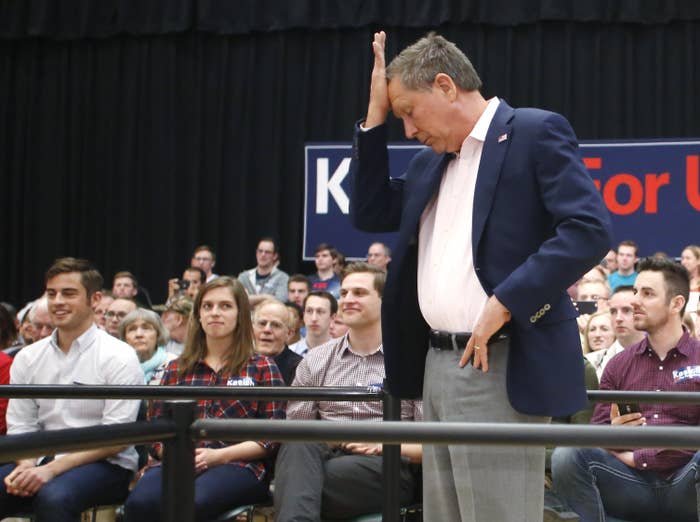 John Kasich says Donald Trump's foreign policy as laid out in extensive interviews with the Washington Post and New York Times is the most ridiculous he has ever heard.
"I think that's like the most ridiculous outlined foreign policy I ever heard," the Ohio governor said while laughing in a radio interview with Kilmeade and Friends on Tuesday. "I mean, come on, I think he said he wanted to use nuclear weapons against ISIS."
Trump has said he wouldn't rule out using nuclear weapons against ISIS and has expressed the opinion that NATO has become obsolete.
"Nuclear weapons!," exclaimed Kasich. "And to say NATO, you know what I said about NATO, because you follow the news — NATO needs to be transformed beyond a military organization, it still has that capability, but also into an intelligence, and policing organization, to work across the borders across these countries over there, to get their act together so the world can come together, not only to destroy ISIS but to be able to hunt down these Islamic killers. "
"We all need to be together on that," he continued. "And then when he says we are going to let Japan and [South] Korea develop nuclear weapons. This is somebody who doesn't understand foreign policy. He just doesn't know it. It speaks for itself, doesn't it?"