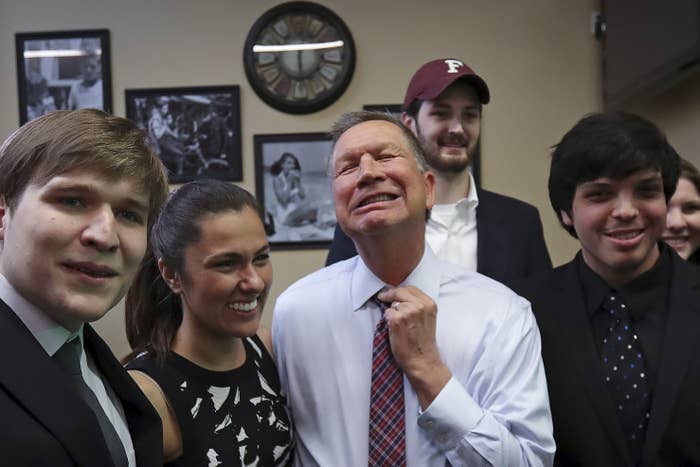 John Kasich says the idea that billionaires can control elections through super PACs is "not healthy as far as I'm concerned."
Kasich, asked on The Lisa Wexler Show about his super PAC opening up offices in Connecticut, said, "I don't really know anything about what a super PAC is doing because I don't coordinate or talk to them, so I'm just not even aware of that."
"No, no, I don't talk to anybody in the super PAC, no conversations," Kasich continued. "Once in a while I may see them in the distance or I may say hello but, no, I don't have any communications it's not permitted and of course we don't do it."
Asked if he had a policy on super PACs, Kasich said, "Well, we'll see how it goes. If I get picked I probably will like it. No, I'm just kidding."
"I mean, the idea that a handful of billionaires can control the nominating process is not healthy as far as I'm concerned," he continued.
Kasich added, however, that he had other priorities he would address in office.
"Campaign finance can be an issue, and it can be a big issue, but I have other things that I have to tackle first," he said.