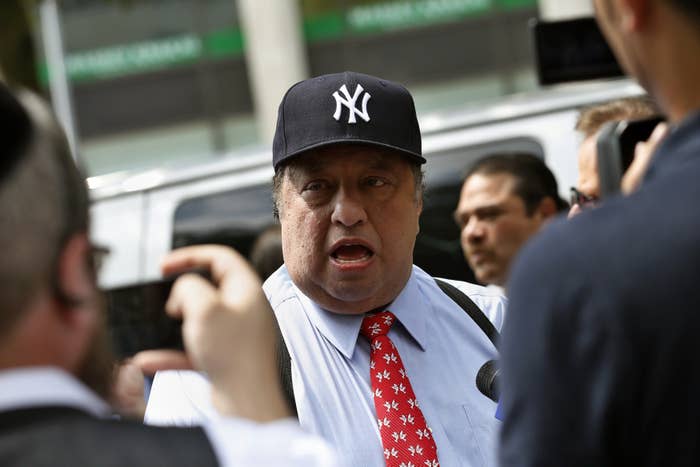 Grocery store tycoon John Catsimatidis emphatically apologized to Donald Trump on his Sunday radio show for telling the New York Times that political donors in New York were taking a second look at Ted Cruz out of fear of the Republican frontrunner.
"Lots of people are giving him a second look," Catsimatidis told the Times. "People are scared of Donald Trump, that's why."
On his Cats Roundtable show, Catsimatidis apologized to Trump for the quote and denied ever saying it.
"Donald, I must apologize on one item, a couple of days ago in New York Times, it said that people were looking at Ted Cruz because they were scared of you. I never said that. I disavow saying that. We know each other for 30 years, I would never say that," Catsimatidis said at the beginning of his interview.
"That's good, because you were quoted in the Times and I was surprised to see it, and you're disavowing that quote and that's fine with me," responded Trump. "I believe that."
"I have never, you know, me and you know that for 30 years and we know each other," replied Catsimatidis.
"Ok, good, I take your disavowal," Trump said.