Jim Gilmore: Rand Paul "Really Not A Factor At This Point"
"He's really not a factor at this point."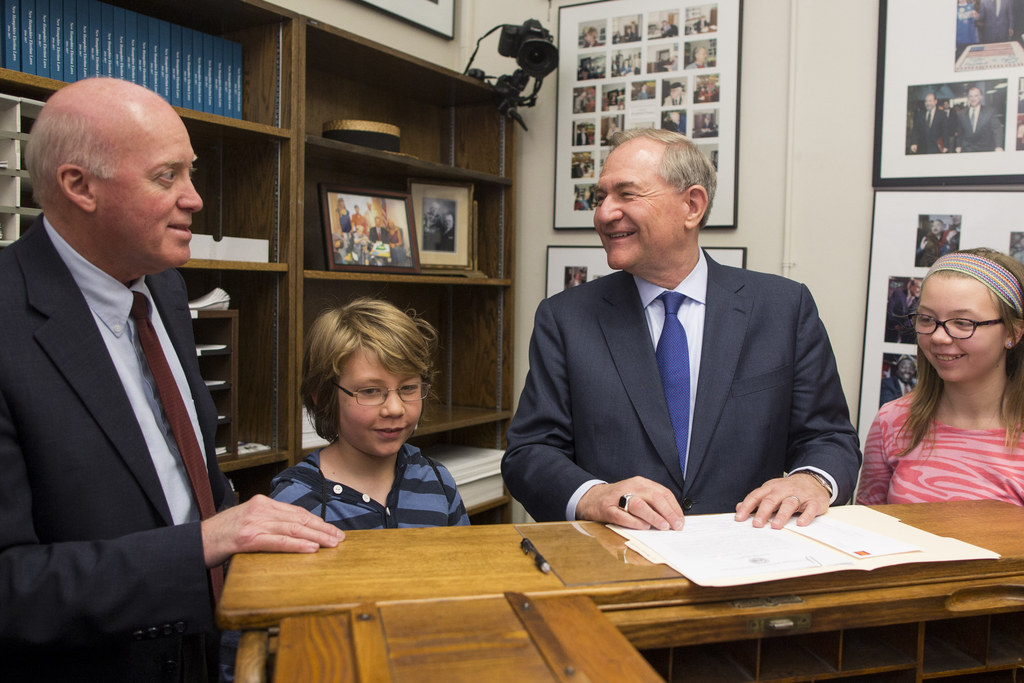 Republican presidential candidate and former Virginia Gov. Jim Gilmore says his opponent Kentucky Sen. Rand Paul is "really not a factor."
Speaking about the National Security Agency's surveillance program on the John Fredericks Show last week, Gilmore singled out Paul as weakening U.S. defense capabilities against terrorism with his positions on the NSA.
"If you look of the official reports of the commission that I chaired on Homeland Security, I am very clear that we're not giving up our civil freedoms in return for this kind of security but disarming is not the answer — and this is what Rand Paul would do," said Gilmore.
"He's really not a factor at this point," Gilmore, whose support barely registers in national polls, added of Paul.
Gilmore said that Paul had an "ill idea" of law enforcement.
"He's got this kind of ill idea about people who are tying to protect us. Our police, fire-rescue, our intelligence services, our FBI and the feeling that they are somehow the enemy," he said. "They are not. You have to oversee, control, regulate, make sure they are not invading our privacies, but give them the tools necessary to fight this international guerrilla war that we're in."
Gilmore has previously questioned why his own poll numbers were so low, saying on New Hampshire talk radio, "I'm not some weirdo that's out here just kinda running crazy, I'm the former governor of the state of Virginia."