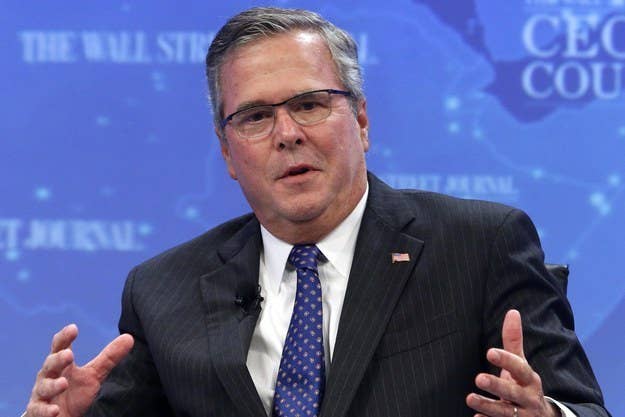 In his first interview since he announced Tuesday that he was actively exploring the possibility of running for president, former Florida Gov. Jeb Bush said he thought he could persuade the Republican base to support his position on immigration.
Bush has advocated for Republicans to soften their tone on immigration, and has repeatedly called on Congress to address the issue with comprehensive legislation.
"A candidate gets to persuade," Bush said to Miami's NBC 6. "I think there's a compelling case that if we want to be young and dynamic again, we have to make legal immigration easier than illegal immigration, that we control our borders, enforce the laws. But that we embrace our immigrant heritage and allow our country to take off. You gotta do both."
"You gotta protect the borders, enforce the law, be respectful of the rule of law, and at the same time be able to encourage young aspirational people to come to our county," Bush said. "It's a win-win. I have no problems advancing that idea."
Asked about it's deep unpopularity again with the party base, Bush added "well we'll see. If I run, we'll see."
Here's the interview: