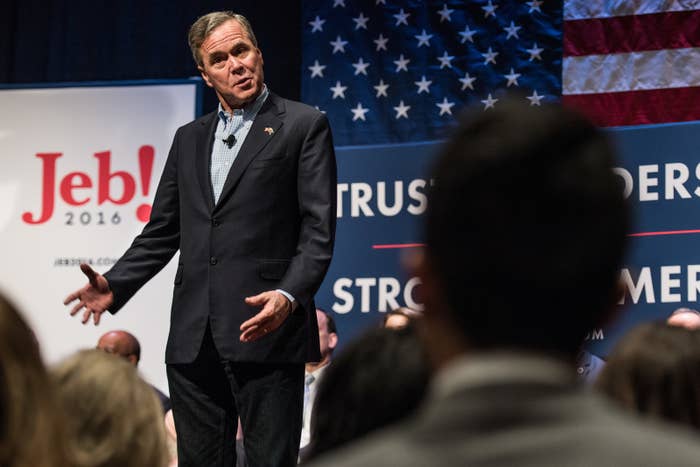 Jeb Bush says Donald Trump doesn't actually have any beliefs on immigration because it's all a game to Trump.
"Well, I can only say that whatever his views are this morning, they might change this afternoon, and they were different than they were last night, and they'll be different tomorrow," the former Florida governor said on WABC radio's Election Central with Rita Cosby.

Bush, who was one of Trump's most vocal critics when he ran against him during the Republican primary, continued, saying, "I can't comment on his views, because his views are... they seem to be ever, ever-changing, depending on what crowd he's in front of. Sounds like a typical politician, by the way, where you get in front of one crowd and say one thing, and then say something else to another crowd that may want to hear a different view. All the things that Donald Trump railed against, he seems to be morphing into — it's kind of disturbing."
"He doesn't believe in things, this is all a game," added Bush.

Trump has signaled a shift on his hardline immigration stance in recent days, telling radio host Sean Hannity that, "there could certainly be a softening" of his position on immigration because "because we're not looking to hurt people." Over the weekend, Trump told Hispanic Republican activists he was open to a humane way to deal with undocumented immigrants in the country. He also signaled that he supported legalization for some undocumented immigrants.