Jeb Bush Says Chris Christie "Has To Own Up To His Record"
Christie has recently denied certain aspects of his record.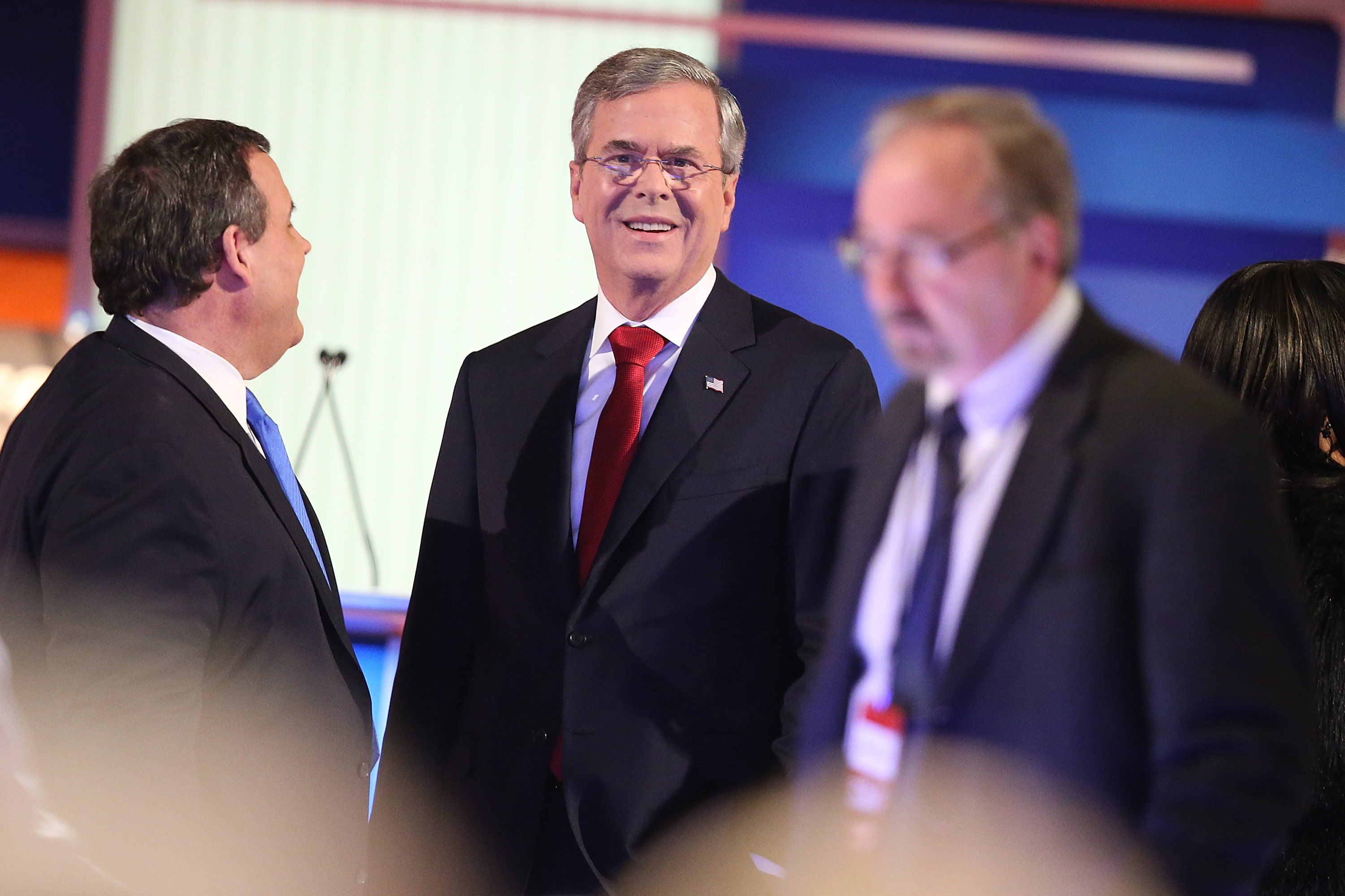 Jeb Bush says rival presidential candidate Chris Christie needs to be honest about his record. In recent days, the New Jersey governor has flatly denied he took past positions and actions, including his well-documented support for Sonia Sotomayor's confirmation to the Supreme Court in 2009.
"I think Christie has to own up to his record, and overall it's a good record, but it's also a record where he advocated restricting gun rights and he did support Sotomayor, and he did expand Medicaid, and other people — look everybody's record needs to be scrutinized," the former Florida governor said on Concord News Radio Monday, noting he didn't support expanding Medicaid (as a private citizen not governor).
"I had an A+ rating with the NRA cause of my views were always to protect the rights of innocent gun owners, and I didn't support Sotomayor," continued Bush. "He's got a good record, but the full record needs to be scrutinized, and he can't avoid the things that he's said before, I don't know why he would even try."
Last week, in an interview with CBS News' John Dickerson, Christie denied he supported Sotomayor's confirmation to the Supreme Court back in 2009 (he did). He's also been called out for denying he gave a personal donation to Planned Parenthood and for how he has described his record on gun control in New Jersey.