Jack Lew Has Answered More Questions Than Every Treasury Nominee Since 1995 Combined
Under fire from conservatives, Lew fields a whopping 444 written questions from lawmakers.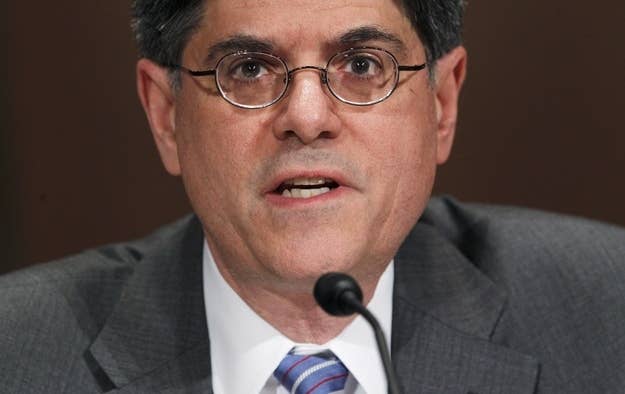 Treasury Secretary nominee Jack Lew,has answered more written questions than any every Treasury nominee since 1995 combined, a key sign of how hard Republicans in the Senate are pressing the current White House Chief of Staff in the run up to his confirmation fight.
Lew has given Senators written responses to 444 questions submitted to him, whereas the previous six nominees answered a combined total of 405 questions.
Tim Geithner answered 165 questions compared to Lew.
Henry Paulson answered 81.
John Snowe answered 70.
Paul O'Neill answered 34.
Larry Summers answered 37.
Bob Rubin answered 18.
Lew previously served as White House budget director during Obama's first term and in the Clinton administration, and has served as the White House Chief of Staff since last January. Finance Committee Chairman Max Baucus is expected to hold a vote on Lew's nomination when Congress returns next week.