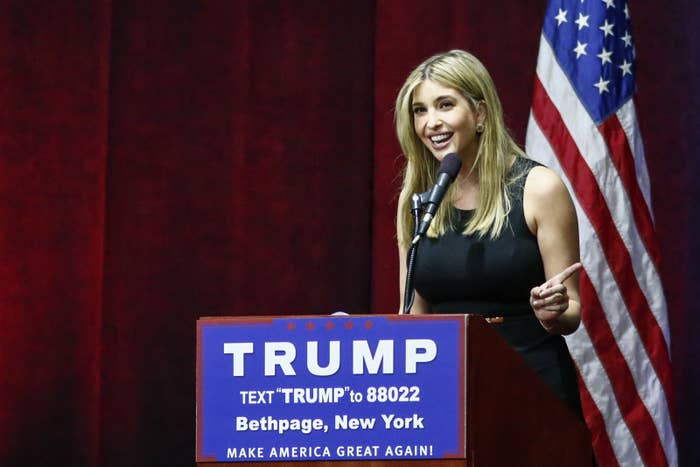 Ivanka Trump on Wendesday confirmed that athletes and coaches are being lined up to speak at the Republican National Convention in Cleveland.
"We're putting together the line up of speakers now and the interest is incredible," she told Virginia-based radio host John Fredericks. "So I think it will be a convention unlike any we've ever seen. It will be substantive. It will be interesting. It will be different."
"It's not gonna be a ho-hum lineup of the typical politicians," she continued. "It's gonna be a great combination of our great politicians, but also great American businessmen and women and leaders across industry and leaders across really all the sectors, from athletes to coaches and everything in between."
Bloomberg Politics reported on Tuesday Mike Tyson, former Bears coach Mike Ditka, former basketball coach Bobby Knight, and NASCAR chief Brian France would be involved in the convention. Bloomberg emphasized they didn't report they would have speaking slots. Trump denied Tyson would be speaking in a tweet on Tuesday evening.