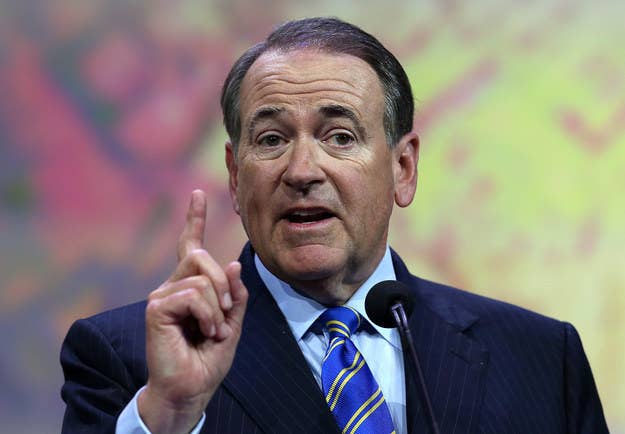 Former Arkansas Gov. Mike Huckabee released a new video Friday ahead of his expected presidential announcement. The video, "Nailed Shut," contrasts his administration with the Clintons'.
The video also features b-roll from a 55-minute ISIS propaganda video, "Flames of War," which was professionally made and features graphic content that includes the mass execution of a group of men who fall into a ditch.
The b-roll is featured in the video as Huckabee talks about the differences between good and evil and how he would lead with "moral clarity" in a dangerous world.
Huckabee's not the first Republican candidate to use the footage in a video; last year, an ad from then Senate candidate Tom Cotton about his military experience and national security issues also used the footage as b-roll.
Huckabee is expected to announce his presidential campaign May 5 in his hometown of Hope, Arkansas.
And here's the trailer for Flames of War, which features much of the same footage Huckabee uses. The full Flames of War video is available online.
The tank explosion scene is midway through the propaganda video: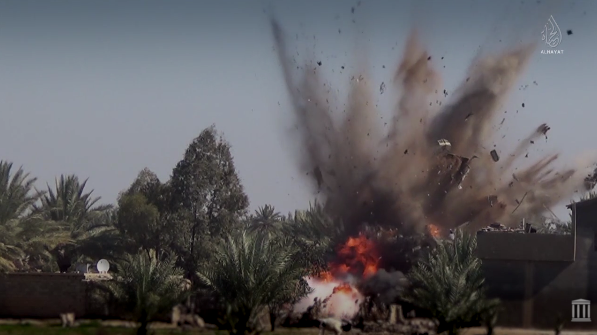 And here it is in Huckabee's video:
Other parts of the propaganda film's trailer are also in the Huckabee video: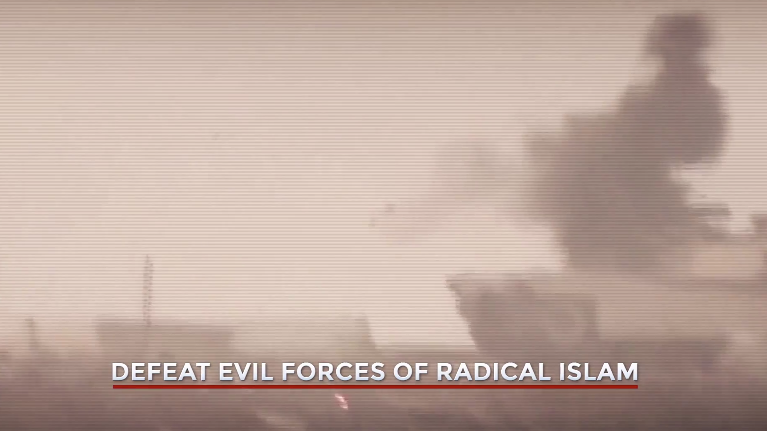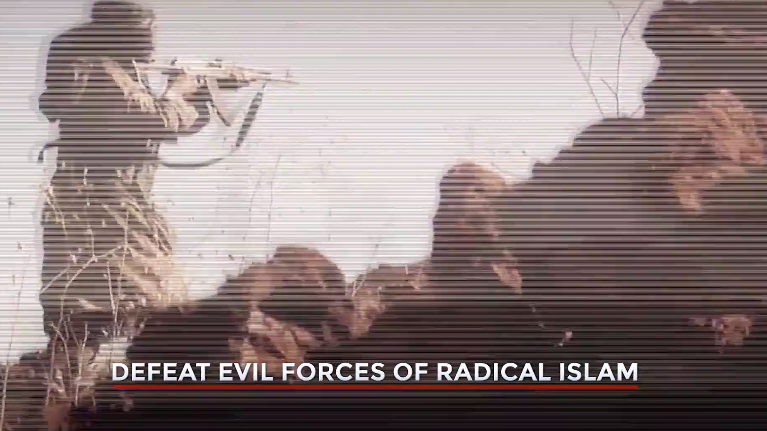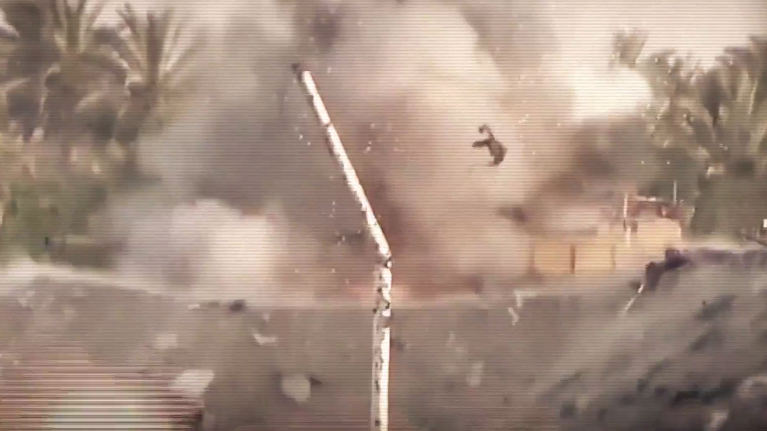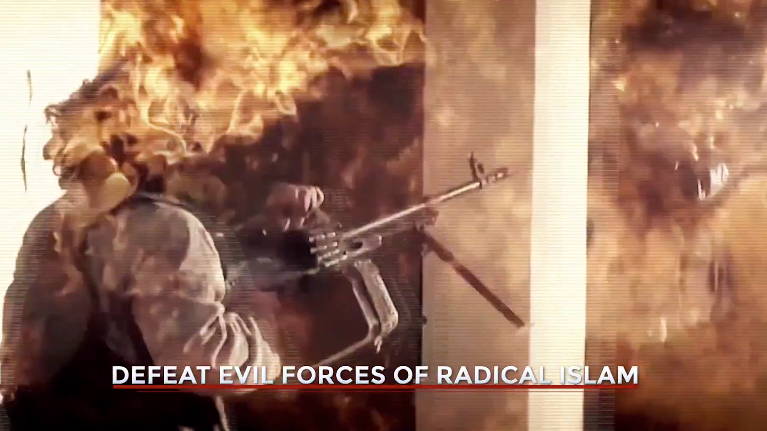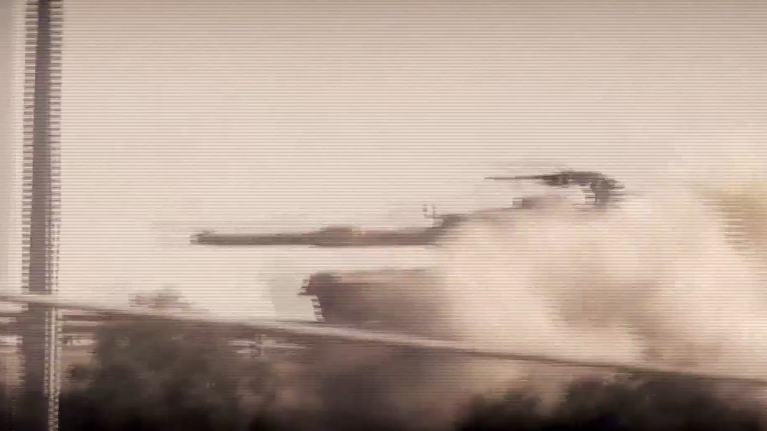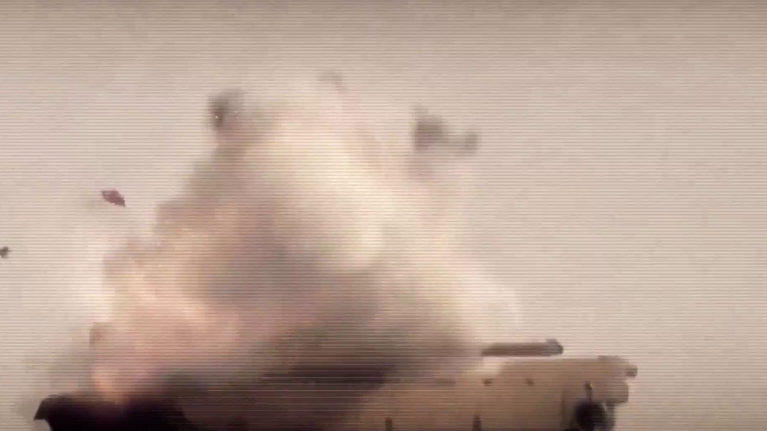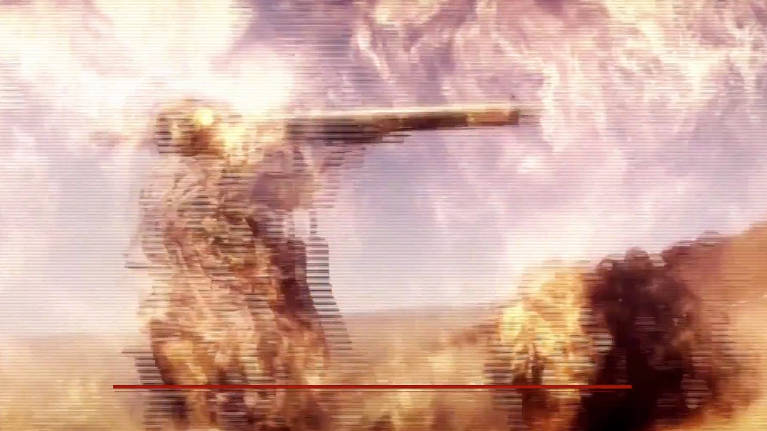 The scene where Syrian soldiers are mass-executed into a ditch is near the end of the video. Huckabee features the scene right before their death:
Here are screencaps from the Huckabee video: