Company Responsible For West Virginia Spill Has Horribly Ironic Blog Post About Clean Water
Irony is dead. h/t to Emily Atkin.
You may be familiar with Freedom Industries, the company responsible for leaving nearly 300,000 West Virginians without water, after a chemical spill at a storage facility on the Elk River in Charleston, W.V.
The spill began with a leak of 4-Methylcyclohexane Methanol, a compound used to wash coal of impurities and was first-discovered a mile north of the facility.
Here's a photo of the polluted river.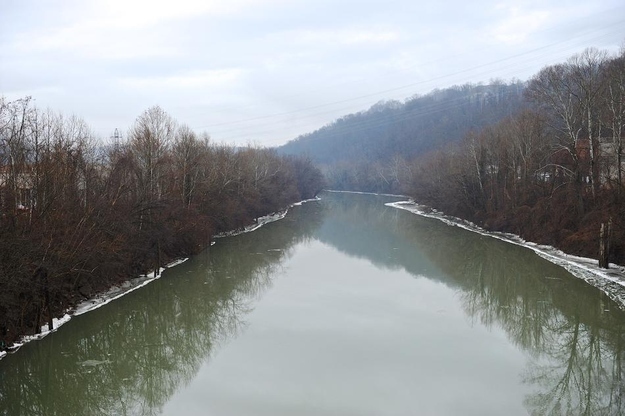 Freedom Industries, the company responsible for the spill, also has an "Alaska Division."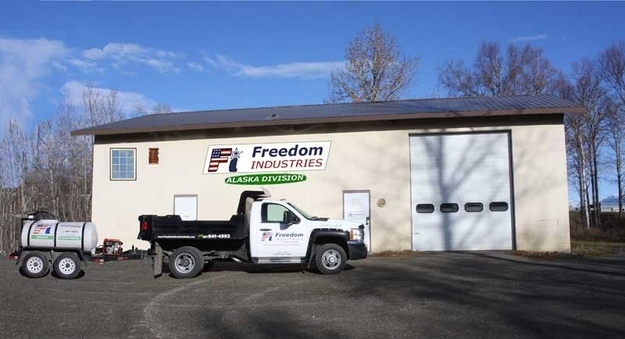 Freedom Industries Alaska also has a blog, linked from their website, that includes this post about clean water, "something most of us take for granted," touting the company's "environmentally safe" products.
That blog is linked from this website, which lists contact information for both an Alaska representative and the West Virginia parent company at the bottom.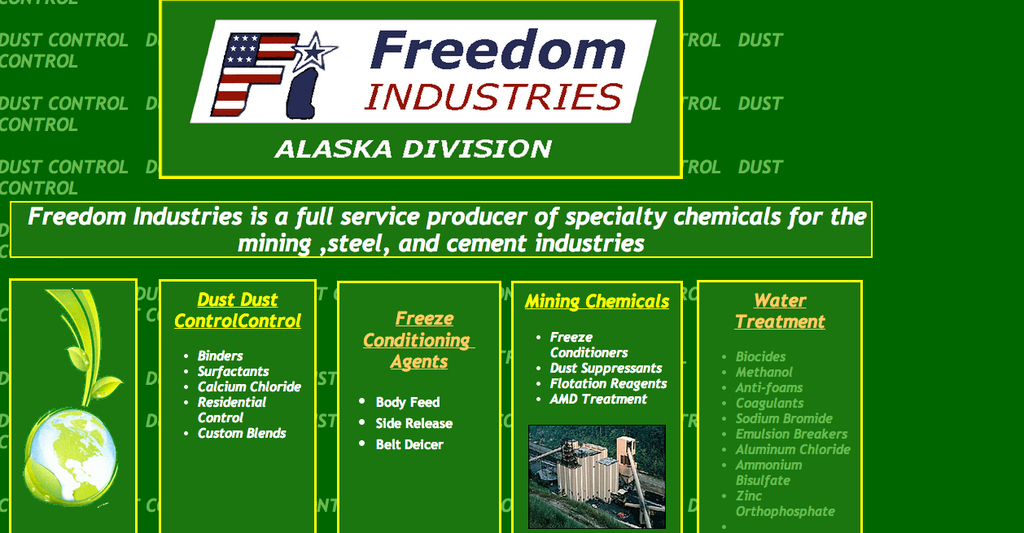 Ron Harvey, the contact for Freedom Industries Alaska Division sought to distance himself from the company telling BuzzFeed he was merely a "consultant to Freedom Industries." Harvey's LinkedIn page listed him as "Sales Mgr NW US at Freedom Industries." His Facebook page also listed him as "alaska account rep at Freedom Industries." The Associated Press has described him as a "based representative of Freedom Industries." A 2010 issue of Alaska Contractor also has Harvey listed as a "VP of Freedom Industries."
There was also a full-page ad in Coal People magazine by Freedom Industries with Harvey listed as a contact. After BuzzFeed called Harvey back he admitted he sold Freedom Industries products in Alaska.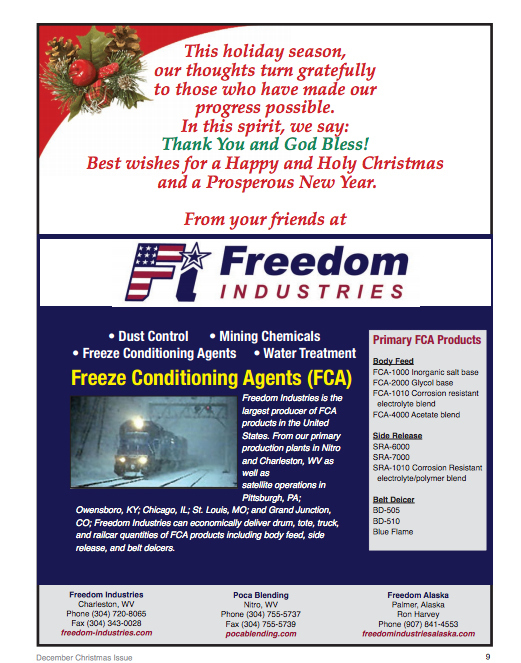 A call to Freedom Industries in West Virginia was not returned.