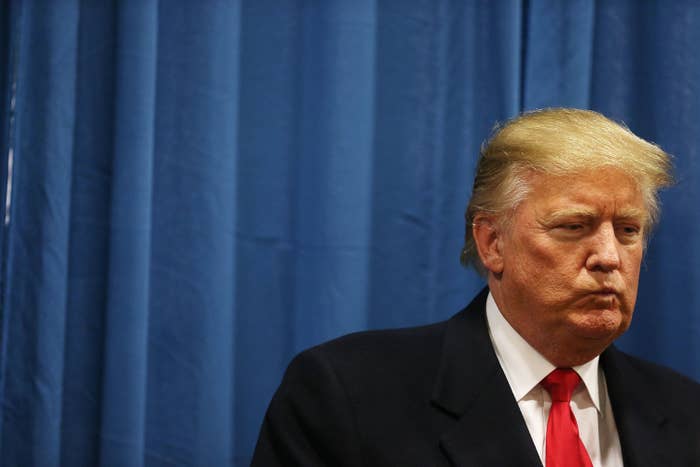 Donald Trump announced he's skipping Thursday's night Fox News debate — five years after he slammed candidates who skipped a debate calling them cowards.
During the 2012 election, Trump and Newsmax scheduled a debate for December 2011, but several high-profile candidates backed out of the debate; Trump planned to moderate the debate. Only Rick Santorum and Newt Gingrich agreed to participate.
"Romney doesn't look courageous" Trump when Mitt Romney decided not to do the debate, according to the Washington Post.
"Some of them don't have the courage to do," Trump told Imus in the Morning. "I don't want to say who."
Trump said some called to say they were too nervous to do his debate, "We have guys who are afraid to go into a debate." How would they stand up to China if afraid to debate? he asked.
Trump backed out of the debate on Tuesday, based on a his contentions with Fox News. Trump has objected to the presence of Fox host Megyn Kelly, who challenged the billionaire during the first Republican debate in August 2015. Fox News contends that Trump's campaign manager threatened Kelly during a call about the debate.
Things were much different in 2011!
When candidates declined to participate in his debate then, he told Kelly, "We're not seeing a lot of courage, are we, not lots of courage, these Republicans are supposed to be brave."
"You have a done great job by the way," Trump added, in reference to Kelly's debate moderation.
The debate was eventually canceled.