Illinois Republican Delegation Not Joining Mark Kirk In His Gay Marriage Shift
Five of six House members said they still opposed gay marriage, while Congressman's Aaron Schock's office wouldn't return requests for comment.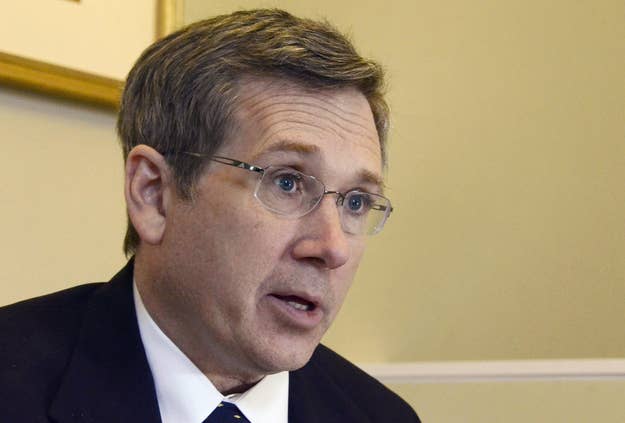 Mark Kirk's fellow members of the Illinois congressional delegation aren't rushing to follow his shift to endorse marriage equality. The Senator announced he supported same-sex marriage ina post on his blog last Monday.
Rep. Peter Roskam of Illinois's 6th congressional district told NBC Chicago last week he respects Mark Kirk's decision but disagrees with it.
Rep. John Shimkus of Illinois's 15th congressional district told WRSP in Illinois, "There's a push for some reason to get votes on the record. I mean, my faith tradition is that marriage is between man and a woman. Sometimes I take offense when the government tries to intrude on that aspect on people of faith. Let Senator Kirk be Senator Kirk and I'll be Congressman Shimkus. This is one where we will disagree."
A spokesman for Rep. Randy Hultgren of Illinois's 14th district said he voted to reaffirm DOMA and is opposed to gay marriage.
A spokesman for Rep. Adam Kinzinger of Illinois's 16th district said, "Congressman Kinzinger personally believes marriage is between a man and a women, and that it is an issue to be decided at the state level."
A spokesman for Rep. Rodney Davis, who represents Illinois's 13th congressional district said, "Congressman Davis is opposed to gay marriage. As he has stated before, he is supportive of civil unions to ensure that everyone has equal protections under the law."
Rep. Aaron Schock's office did not return repeated emails and calls requesting comment, but in January when a reporter asked why he didn't support gay marriage, he responded, "I just haven't."