If De Blasio Sees Cruz In Iowa, He'll Tell Him Not To "Spit In The Face Of NYers"
Bill de BURNio.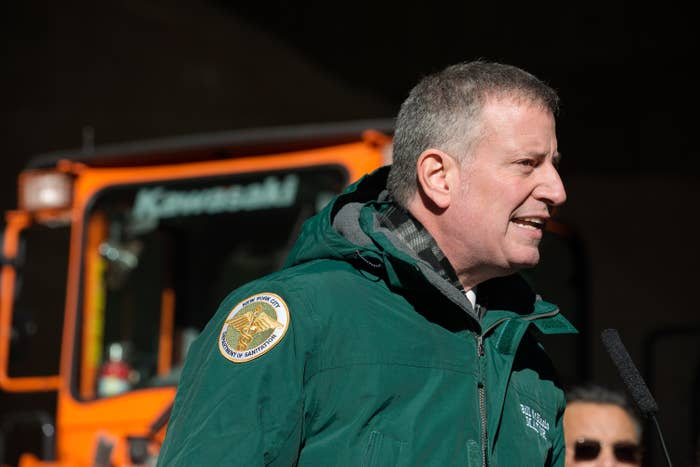 New York Bill de Blasio, who is heading out west to campaign for Hillary Clinton this weekend ahead of the Iowa caucuses, said that should he run into Texas Sen. Ted Cruz (he won't), he will demand an apology for Cruz's linking of Donald Trump to so-called "New York Values."
"He likes taking New York money and then he attacks New York values, absolutely hypocritical," said the mayor on WABC radio's Election Central with Rita Cosby. "One of the few times I've agreed with Donald Trump was his response to Ted Cruz in that debate, and I thought Donald Trump did that very effectively and very fairly. To remind Ted Cruz that not only is New York City in many ways the greatest city in this nation, but the city withstood the worst attack that we've suffered attack on our soil as a result of terrorism and overcame it."
At the Republican debate earlier this month, Cruz and Trump tussled over what the Texas senator derogatorily referred to as "New York values."
"I think Ted Cruz embarrassed himself that day, he still never apologized to the people of New York City which I think is really a sad commentary on how opportunistic he is," Mr. Mayor added.
And, he said, if he runs into Cruz, he'd ask him to apologize.
"Oh, I will certainly ask for an apology, I asked for it publicly, if I see him in person I will gladly tell him, very bluntly, that you don't spit in the face of New Yorkers and then ask for our money. We need an apology if he even wants to get the time of day from the people in New York City."