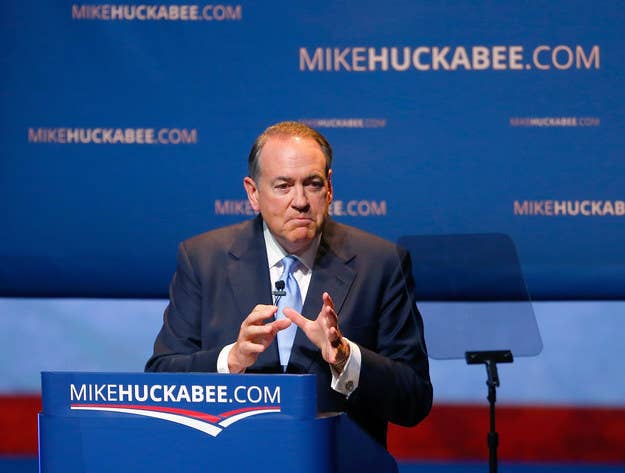 Former Arkansas Gov. Mike Huckabee says it's up to Duggar family whether they campaign with him or not.
"I don't know, it will be up to them. Ask them I don't know," Huckabee said addressing the media in Little Rock, Arkansas on Tuesday before a fundraiser.
Huckabee prominently defended reality star and former executive director of the Family Research Council Action Josh Duggar after allegations of past sex abuse emerged. The Duggar family has long campaigned for and supported Huckabee.
"Josh's actions when he was an underage teen are as he described them himself, 'inexcusable,' but that doesn't mean 'unforgivable,'" Huckabee said in a Facebook post.
Here's the vine of Huckabee's comments, caught on a local news live stream: