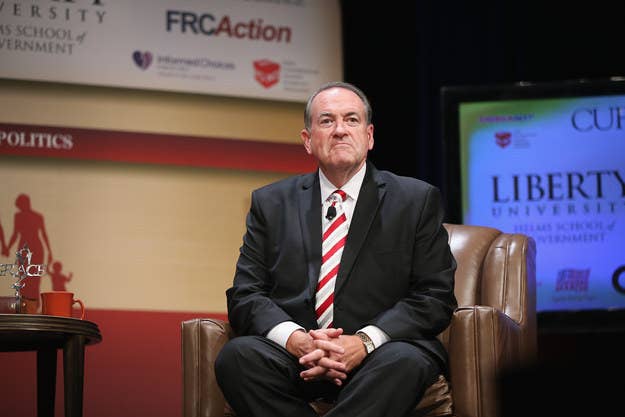 Former Arkansas Governor Mike Huckabee on Facebook Monday slammed President Obama's plan to cut carbon emissions from coal power plants.
The plan, as noted by BuzzFeed News, aims to limit carbon emissions by incentivizing the states to set up a cap and trade system.
The Obama administration largely expects this to be done by using a "cap and trade" policy, in which states place a limit on carbon pollution and must purchase permits to exceed it.

States that use the cap and trade system will be rewarded with "financial benefits," and those that achieve their goals of decreasing carbon use can trade in their permits for cash.
While Huckabee is strongly critical of the president's new carbon rules, during his 2008 presidential campaign, he accepted that climate change was real and called for a cap and trade system.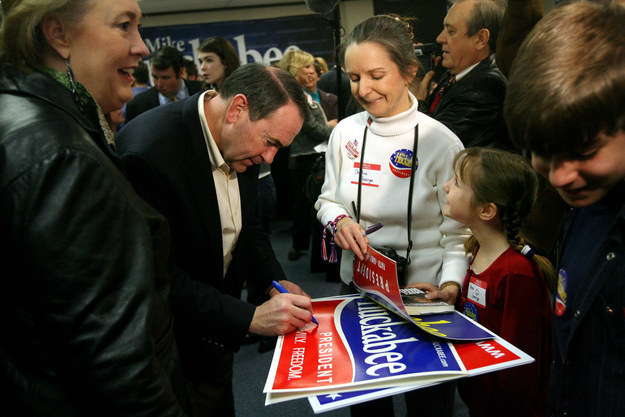 Take for instance this interview with TheGrist.org where Huckabee said "what we don't need is another generation of coal that has serious polluting consequences."
What role will coal technologies play, including liquefied coal?

I think there's a place for it, and I think we need to insist that it's clean coal. What we don't need is another generation of coal that has serious polluting consequences.

Agricultural-based fuels are very important to me because they're renewable and help create some stability in the agriculture economy of the United States.

Hydrogen has great potential. I recently visited a hydrogen plant in Iowa — they derive hydrogen-based fuel from ammonia. The technology is still somewhat challenging to make affordable, but it's a relatively simple process. We could accelerate our ability to make it more cost-efficient.
At a 2007 campaign stop in New Hampshire, he called tackling climate change a "moral issue" and said he supported cap and trade.
From a Bloomberg write up of a Huckabee campaign stop in 2007 in New Hampshire:
``It goes to the moral issue,'' the former Arkansas governor said at a climate-change conference today in Manchester, New Hampshire. ``We have a responsibility to reduce greenhouse-gas emissions, to conserve energy, to find alternative forms of energy that are renewable and sustainable and environmentally friendly.''

Huckabee said he supports an economy-wide ``cap-and-trade'' system to control greenhouse gases, which scientists say are causing climate change. The program, which has been introduced in Congress, would create a market for buying and selling permits to allow carbon-dioxide emissions. President George W. Bush is among Republicans who oppose a carbon cap.
There's even video of him calling for cap and trade in 2007 at the Clean Air Cool Planet conference.
"The one thing all of us have a responsibility to do is to recognize that climate change is here, it's real," Huckabee stated at the Clean Air Cool Planet conference in Manchester, NH. "What we have to do is stop pointing fingers about who's at fault and saying whose responsibility it is to fix it and recognize it's all our fault and it's all our responsibility to fix it."
"I also support cap and trade of carbon emissions," he added later. "And I was disappointed that the Senate rejected a carbon counting system to measure the sources of emissions, because that would have been the first and the most important step toward implementing true cap and trade."
He said in another video from the 2008 campaign, "I may be the only Republican who supports cap and trade. But the reason I do, and I think it's a matter of being a good Republican, conservatives ought to be conservationists."
And Huckabee was quoted by NPR in 2007 saying this:
I think that Republicans have made a big mistake by not being more on the forefront of conservation. I consider myself a conservationist. I think we ought to have some cap and trade.