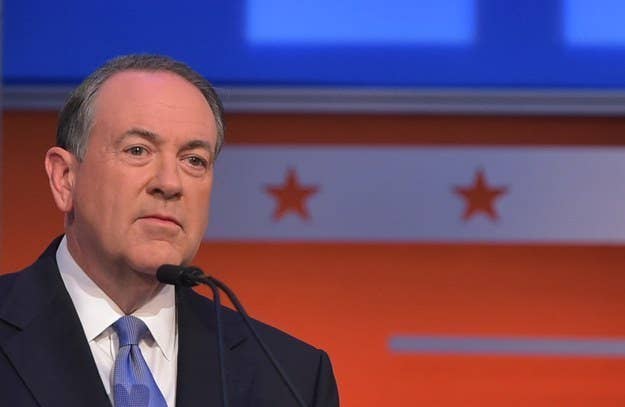 Former Arkansas Governor Mike Huckabee said on the radio Tuesday that China, not Mexico, is the largest source of illegal immigration to the United States.
"Well, I think the key is seal the border, you know we talk about it," stated Huckabee 103.7 "The Buzz" on Tuesday. "So we know we can do this, but when people talk about, 'well what are we going to do with the folks who are here' and on and on. I mean all of those are important things, but not until we secure the border because until that happens nothing matters."
"But there're a couple of myths. Mexico is actually not the number one source of illegal immigrants, China is, and I think Indonesia is second. Mexico is third. So while a lot of people assume that all the illegal immigration is coming south of the border, that's actually not the case. Most of it is coming from Asia these days."
Huckabee appeared to be referencing a census report from earlier this year, which showed India and China surpassing Mexico as the top source of total immigration to the United States. The researchers counted any person who was foreign-born as an immigrant. It did not take into account their legal status.
According to one demographer, Huckabee is mixing up legal and illegal immigration.
"The Census report from earlier this year showed that among new immigrants overall (both legal and unauthorized), China now out numbers Mexico, and Mexico is now tied with India (not Indonesia)," Mark Lopez director of Hispanic research at Pew Research Center told BuzzFeed News.
"But, not all new immigrants are in the country illegally," stated Lopez. "And Mexico still dominates that population."
"China leads only among the combined (legal and undocumented)," added Lopez.
Take a listen to the audio: