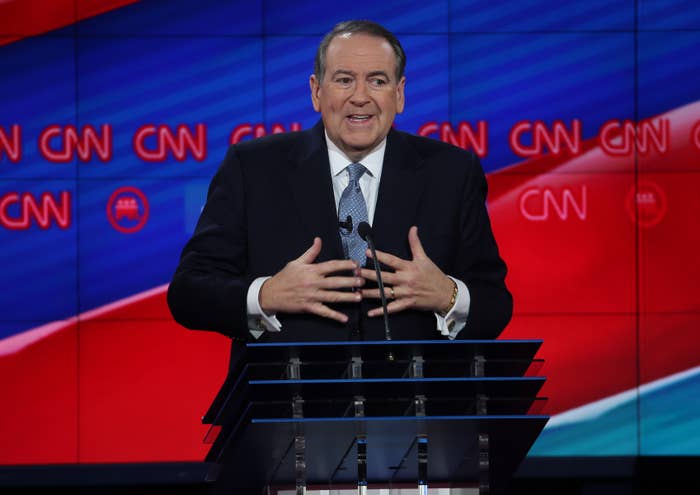 Mike Huckabee says if he's not the Republican nominee, he will likely support front-runner Donald Trump before other candidates in the race.
The comments by the former Arkansas governor are the latest in a string of praise for The Donald. On Wednesday, the author of God, Guns, Grits, and Gravy said, "it very well could be Donald Trump may be the Republican nominee and if he is then we need to unite behind him."
Huckabee says Trump is just saying what people are thinking.
"I do think he's touched a nerve with people, he's saying things at the podium that a lot people might say around their closeted circle of intimate friends and he's kinda giving them a sense of boldness that maybe they're right to believe in and say," Huckabee said on the Alan Colmes Show this week.
Huckabee noted he deeply admired Trump.
"That's fine, I admire him, I think frankly there's a more readiness on my part if I don't make it I'd support him before a lot of people," he said. "Because at least with him there's an authenticity. And you know, he may say some bold things, but he deep down knows that if were the president he'd have to surround himself with people who fill in blanks for him and I respect that."