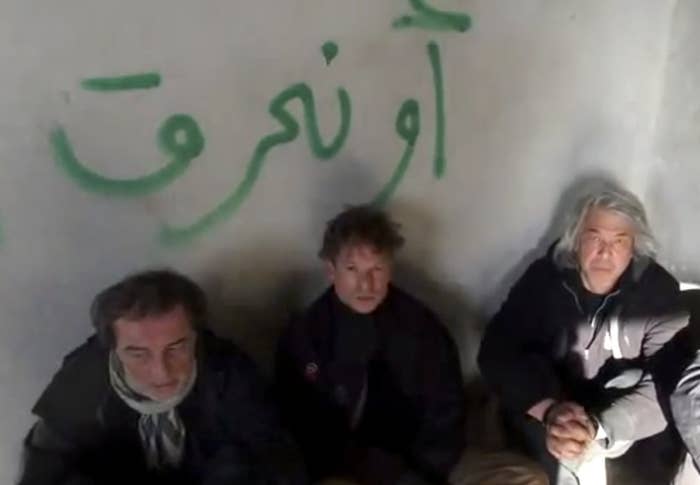 Shortly before 7:30 a.m. Sunday, reports came in the from Turkish media that NBC News Middle East correspondent Richard Engel had been missing since Thursday morning. The report said that Aziz Akyavaş, a Turkish cameraman working with Engel, had also vanished.
Engel's disappearance has been a closely guarded secret and the subject of a major media blackout.
The first tweet about Engel's disappearance didn't appear until 8:30 a.m. Sunday, when a former Turkish reporter and self-described "news junkie" named Serif Turgut tweeted, "Very Sad! 2 other reporters are missing in Syria. No news from NBC's ME Correspondnt Richard Engel&Cameramn Aziz Akyavaş from last Thursday."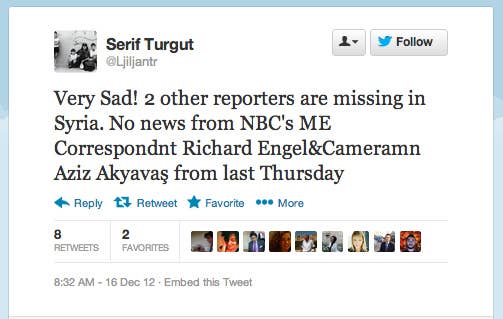 The first report in the American media came at 3:10 a.m. Monday morning, when Michelle Malkin's website Twitchy, citing tweets, posted the story "Rumor Mill: NBC News Reporter Richard Engel Missing in Syria?" When Twitchy became alerted to reports of the news blackout, they updated the post with "it's going to be impossible to put this to the genie back in the bottle."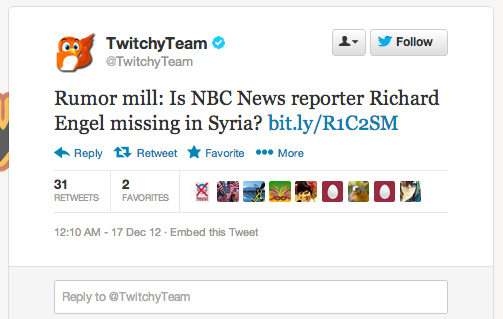 At 8:43 a.m. Monday, Breitbart.com media critic Jack Nolte had posted a story on Engel's disappearance, and by 10:00 a.m., the post was being linked to by the Drudge Report.
By 1:00 p.m., a report on Engel's disappearance was posted on the website Business Insider.
NBC quickly moved to smother the news of Engel's disappearance, sending out emails or calling prominent journalists who tweeted about the reports speculating on Engel.
Some members of the media, such as MSNBC host S.E. Cupp, sent then deleted tweets recording Engel's disappearance.
A senior director of digital media at NBC, Ryan Osborn tweeted at prominent journalists who had previously tweeted reports, telling them not to share the news.
"It is important not to spread this rumor/report," Osborn said.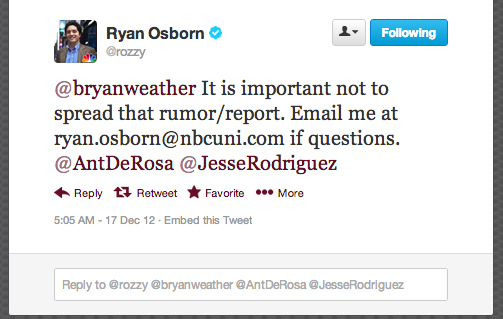 Gawker also reported -- in a 12:13 p.m. Monday afternoon post breaking the embargo -- that a Twitter account @NBCComm, was tweeting at people who had referenced reports of Engel's disappearance, telling them to call a cell phone number. The Twitter account is no longer active, has since been taken down.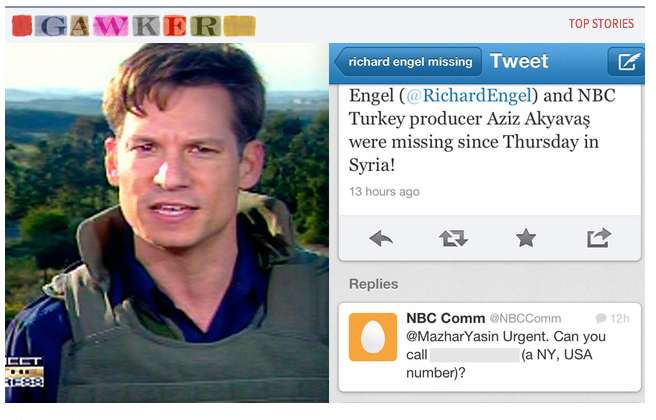 Later Monday afternoon at 2:45 p.m., an Atlantic Wire story entitled "If NBC's Richard Engel Is Missing in Syria, Nobody Kept It a Secret Very Long" was posted. By 4:40 p.m., a link to the post returned a "page not found" error, although a tweet linking to the story is still up.

And throughout the day, political observers tweeted and then deleted or apologized for tweets on the subject.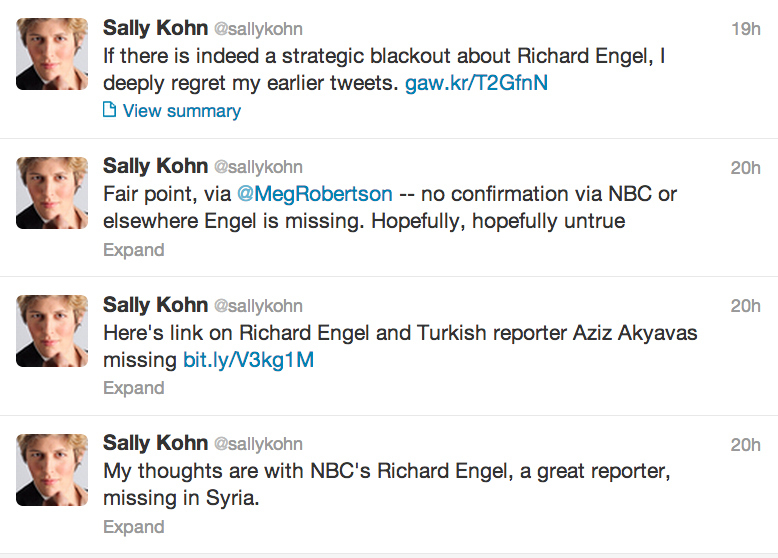 BuzzFeed's editor, Ben Smith, said he'd spoken to NBC spokeswoman Erika Masonhall, who urged him to respect the embargo in order to avoid feeding a media firestorm that could draw unwelcome attention to Engel, and that he agreed.
Keeping reporters' and others' disappearances under wraps is a relatively common practice, aimed at avoiding inflating a potential captive's importance to hostage takers or terrorists; New York Times reporter David Rohde's capture by the Taliban was kept secret for seven months.
Engel was freed Monday after his captors, whom he described as a militia allied with the Syrian government, faced a confrontation with rebels in which two of his captors were killed. He described the series of events on Today.