Homeland Security Chairman Uses Garland Attack To Build Email List For Re-Election Campaign
"Add your name to my petition to keep America safe and stand up to ISIS."
Wisconsin Sen. Ron Johnson, who currently serves as chairman of the Homeland Security Committee, is using the recent attack by ISIS sympathizers in Garland, Texas to build his email list for his tough re-election fight next year.
Johnson's campaign sent out and email and Johnson posted on his Facebook page a message inviting people to add their names and emails to a "petition" to help defeat ISIS.
"The fight with ISIS has officially hit home," reads Johnson's email and a similarly-worded post on Facebook. "Last week, ISIS supporters carried out an attack in Texas. This is their first attack on American soil, and it is all part of their strategy to inspire more acts of violence."
Signing the petition also invites you to share it with your friends on Facebook.
An aide to Sen. Johnson's campaign told BuzzFeed News that the petition is not about the Texas shooting, but is an effort to engage supporters around the threat of ISIS, an issue on which the Senator has been vocal recently.
"We keep our supporters up to date on many issues. Senator Johnson uses social media to talk about relevant issues with voters and provide a forum for them to give feedback," a spokesperson for Johnson additionally added.
Here's the petition request Johnson posted on his campaign Facebook: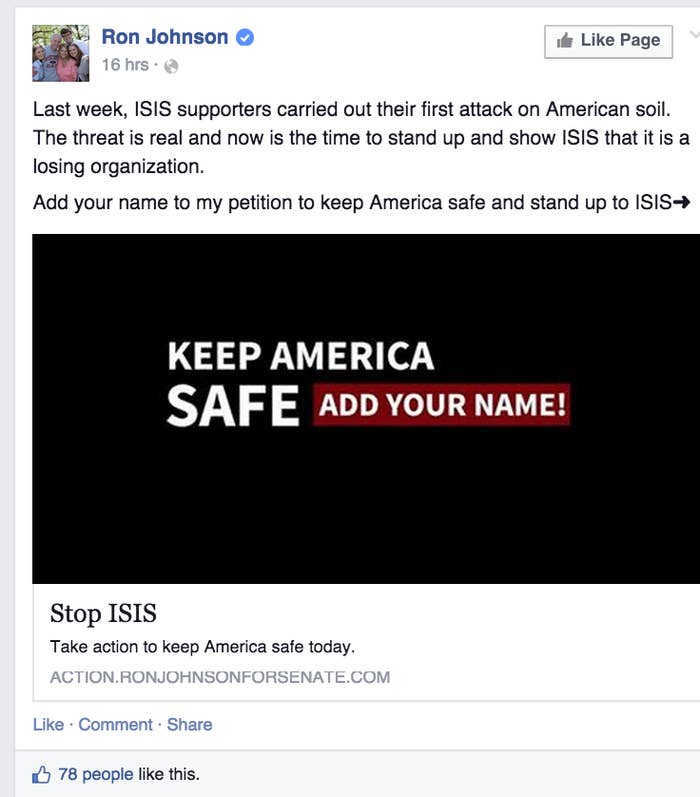 And here's the similar email also to those already on his list: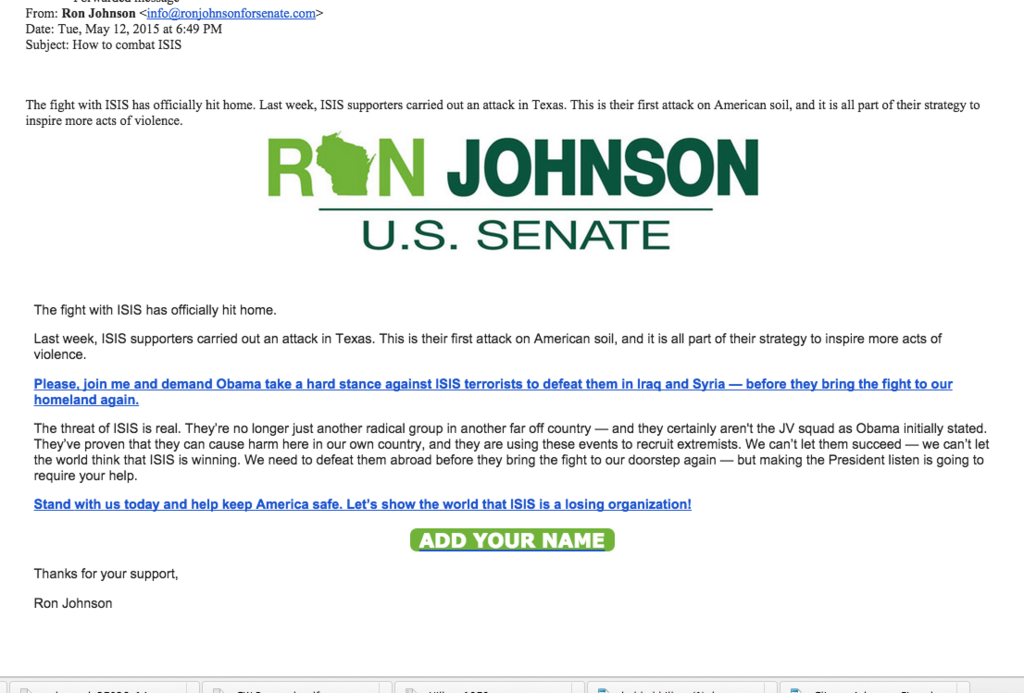 Clicking the links take you to a petition on his campaign website to "Defeat ISIS Now!"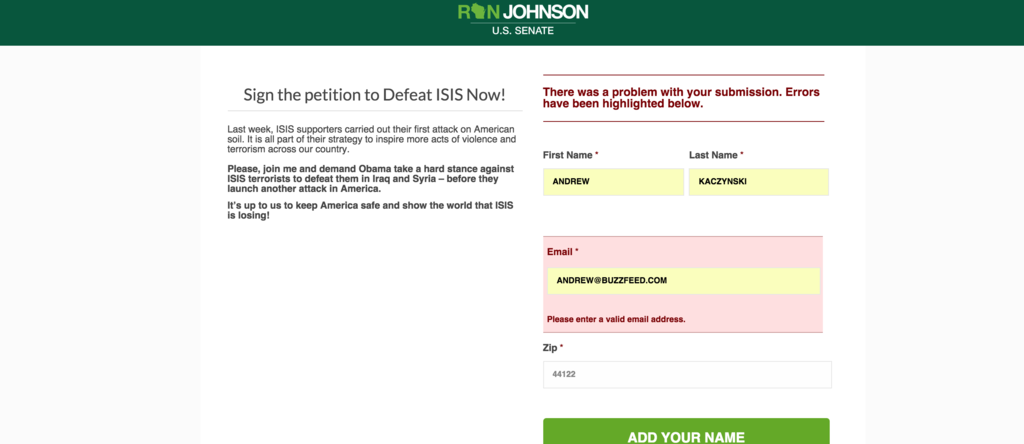 You are greeted with this message after filing out the form: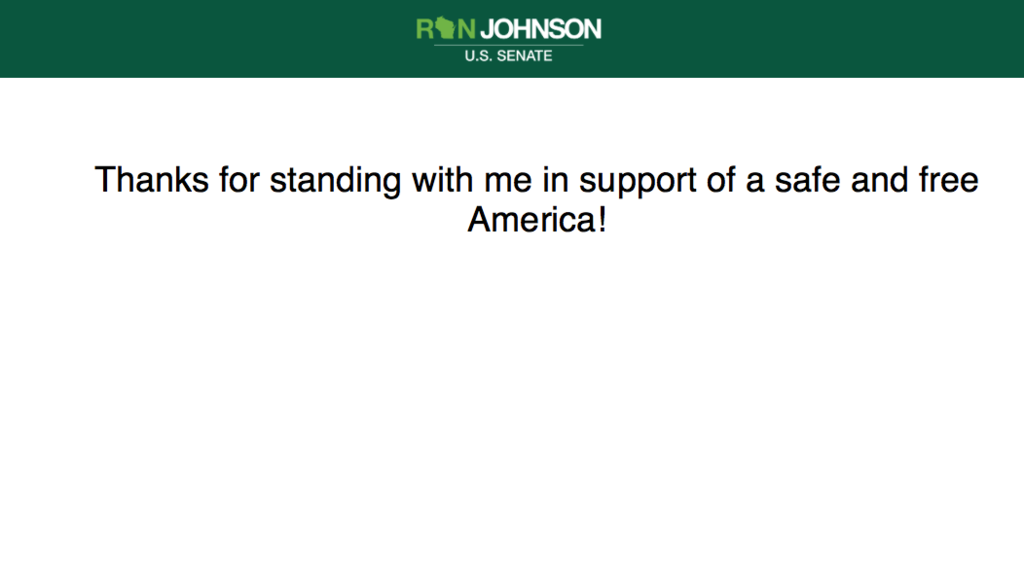 An email comes in then asking you to send the petition to your friends and share it on Facebook to help defeat ISIS.