5 Articles On Hillary Clinton From 1969
"Spunky Wellesley Grad Visits for Wedding Tonight."
Then 21, Hillary Rodham made national news in 1969 when speaking at her college commencement, she delivered a dramatic rebuke to Sen. Edward Brooke, the main commencement speaker. Clinton suggested the Republican senator was out of touch with her generation.
The article generated a healthy amount of national news and appearances on talk shows and nightly news.
Here are some of those articles:
A local news story on Clinton visiting for a wedding: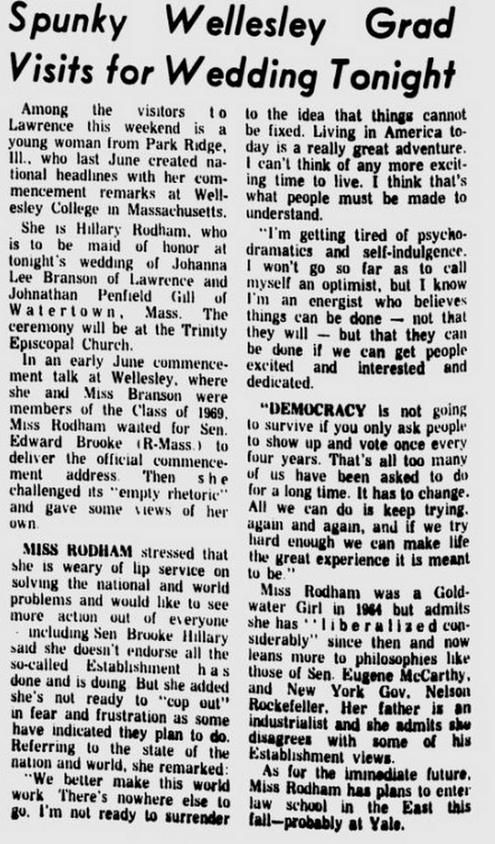 A profile of Clinton in the Boston Globe and Chicago Daily News: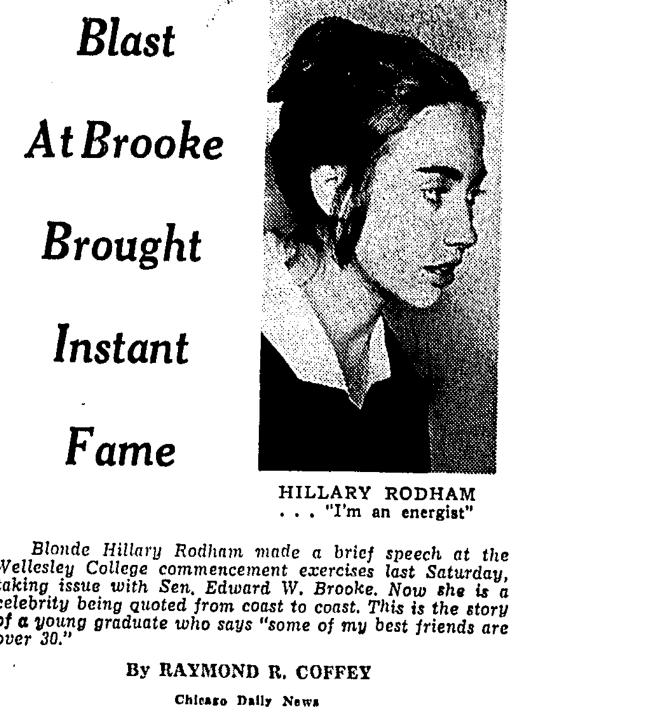 A wire story on her speech:

A thought piece on her speech: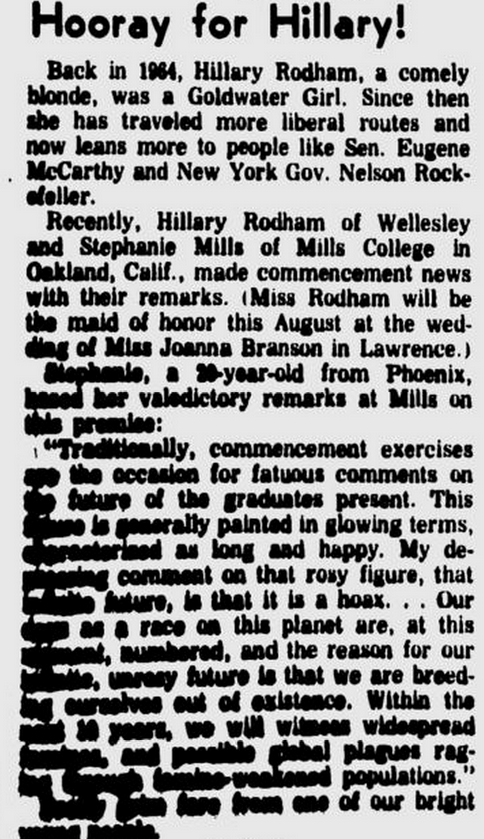 An except of her speech in LIFE Magazine. Unused photos from the LIFE article can be seen here.