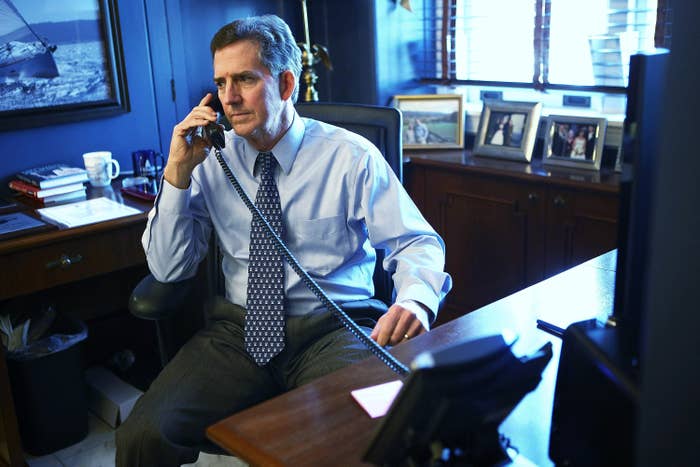 Heritage Foundation president Jim DeMint says Donald Trump's campaign has shown a willingness to work with them on promoting conservative policy.
"Well, we're hoping that we can push him to carry some conservative ideas into the election and win it," DeMint said on WPAB News Talk 820AM. "That's what we do at Heritage. We don't endorse candidates but we endorse ideas and promote them. And so, you know, his campaign has shown an openness to work with us, and so hopefully we can fill his campaign with the right ideas."
Asked about who he will support personally, DeMint declined to answer.
"Well, you know I find that, my role at Heritage, I can't get involved with out my general counsel saying, threatening my C3 status. But we'll be for the most conservative in this race."