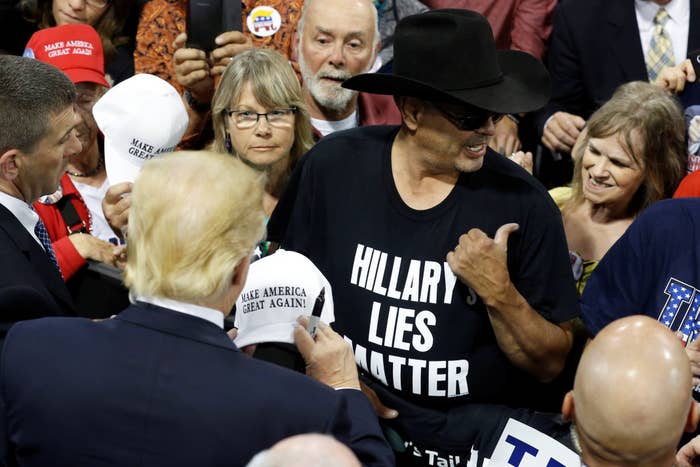 Donald Trump has been critical in recent years of President Obama's handling of the Arab Spring in Egypt, once tweeting, "We should have backed Mubarak instead of dropping him like a dog."
At the time Mubarak was ousted in February of 2011, however, Trump expressed his approval of the development. In audio obtained by BuzzFeed News, Trump tells reporters at the Conservative Political Action Conference that Mubarak leaving office was a good thing.
"Well, I think probably, the whole story with Egypt is a very interesting story right now. It hasn't played out, let's see what happens. Let's see what the end result is," Trump said. "So far, things are looking alright. I understand Mubarak is leaving. He announced just now while I was on an airplane? Well that's good. He lives in tremendous estates all over the world. Supposedly, he's taken $50 to $70 billion. Is this the kind of a leader they want? I don't think so."
Trump, who now places blame on Obama for Mubarak's ouster, said Obama had no role in the incident.
"I don't think he has handled it, these events are beyond him," Trump said.