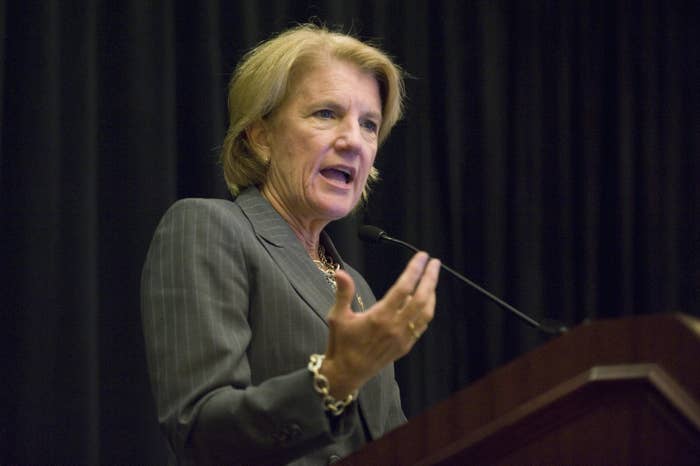 Republican Sen. Shelley Moore Capito from West Virginia says there's growing concern among her colleagues that if Donald Trump becomes the party's nominee, it will jeopardize Republican senators facing tough races for re-election.
"Absolutely there's concern, and so I think the focus you'll see from most senators and probably me as well is to try to get our senators re-elected to retain the majority because holding the majority in the Senate I think is important for the country," Capito told WRNR radio on Friday morning when asked if senators were concerned about Trump affecting their chances of winning down ballot.
"Certainly, it's important for me as a good Republican, so I'll pick a couple races, states like New Hampshire, Pennsylvania, Ohio, that have incumbent Republican senators who I think are very good. Sen. Portman, Sen. Toomey, and Sen. Ayotte in New Hampshire," she continued.
Capito said Republicans in states where the final results are often close would be most negatively impacted by a Trump nomination.
"There's a lot of independents, there's a lot of Democrats in those states and you have to swing voters and that swing them from independents over to the Republican side," she said. "I think there's a real concern that Donald Trump would be a detriment to that at the top of the ticket. So, that's why you see them working extremely hard, raising a lot of money, and also distancing themselves in a lot cases from a lot of his comments. And I think that's what they need to do to try to win their individual races, but you can only win by two points, that's when whoever's at the top can really make an influence on your race."