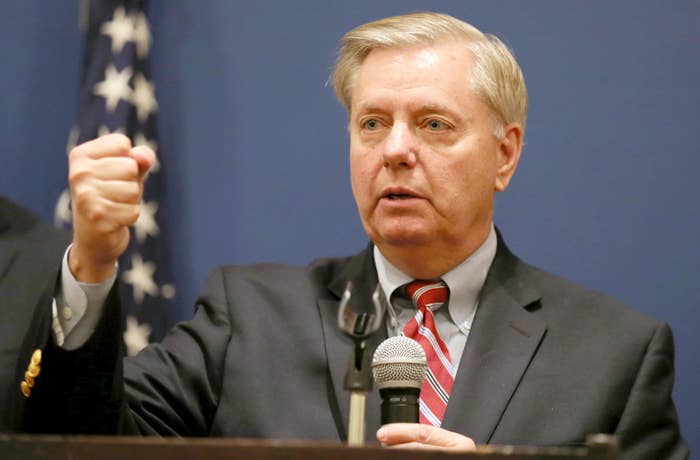 Republican Sen. Lindsey Graham says he thinks Donald Trump is going to lose the election. Graham, who has said he's not voting for Trump, argued that demographics and Trump's rhetoric make it nearly impossible for him to win.
"His supporters, who I would like to form a new party with and beat the Democrats, I'd like to make friends with his supporters. Reality is reality," Graham said Tuesday on WABC Radio's Imus in the Morning.
"Mitt Romney got 27% of the Hispanic vote. By 2050, a majority of the country will be African-American, Hispanic, Asian, and others, and we're losing demographically. We've gone from 44% with Bush to 27% with Romney, and I don't think Trump is going to get 20%."
Graham said Trump's candidacy has put the Republican Party on a course for a "demographic meltdown."
"The problems we've had with young women, he has made exponentially worse," continued Graham. "So if we do lose, and the reason I think we're going to lose, is because the demographic meltdown that came from harsh rhetoric and policies by Mr. Trump, making every problem we had in 2012 worse. It's not about me not voting for Donald Trump, I'm not voting for Hillary Clinton, it is about America is changing and the party is being left behind."
"It breaks my heart because Hispanics are conservative, they're entrepreneurial, they're Catholics, they're pro-life, they should be our voters, and we are driving them away," he added. "Nobody is going to vote for you, when you tell them you are going to deport their grandmother. And there is a difference between a meth dealer, a gang member, and a grandmother who has been here 30 years, working really hard raising a couple kids."