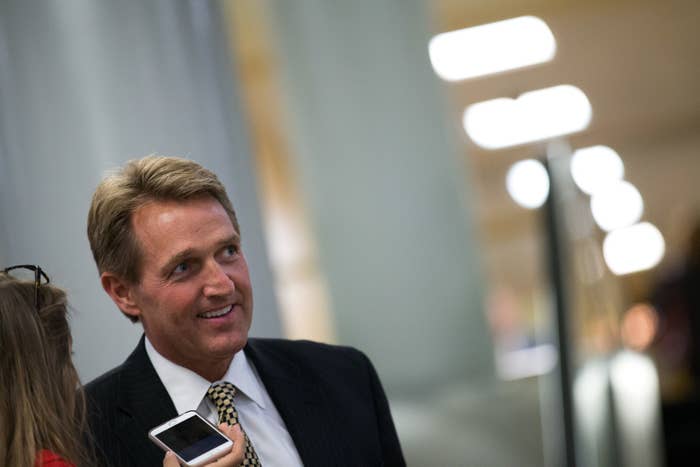 Republican Sen. Jeff Flake from Arizona said on Thursday he is still not backing Donald Trump and offered a grim outlook of Trump's chances of winning in November.
"What will make a difference, and what will increase his chances of winning, is acting differently than he's acted so far," Flake said on KTAR 92.3 FM's St. James and Pamela Hughes. "No Republican, or no candidate of either party, is going to win the number of votes that is needed saying the things that he has said and acting the way that he has acted."
"Regardless of what you or I say, it's on him," Flake added. "And somebody who calls a judge born in Indiana a Mexican, meaning in a derogatory way, who says that we ought to have a religious test for who people who enter the country, and who has offended just about every group out there and continues you to is not going to get 65 million votes you're gonna need.
"He's received so far about 13 million votes. He's got to get to 65 and he's got to change some of his positions as well as the tone and tenor of his campaign if he's gonna win."