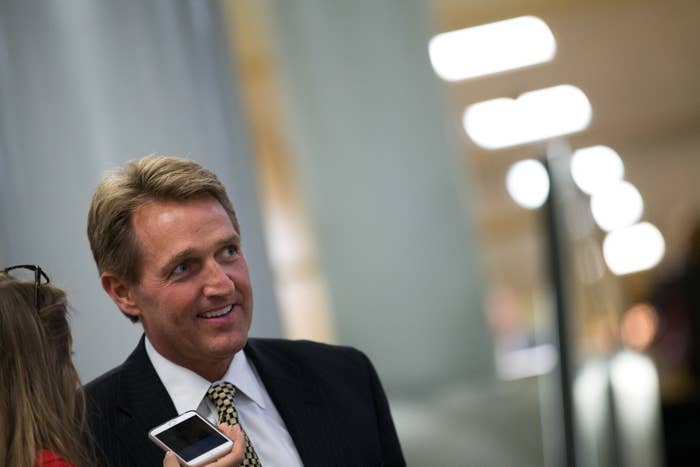 Arizona Sen. Jeff Flake, a Republican who has declined to endorse Donald Trump, said on Monday that his party's nominee should apologize to Khizr Khan, the father of deceased US Army Capt. Humayun Khan.

"I would hope that he would just come out and just say, 'I am sorry. The statements I made against this man his family are inappropriate. I shouldn't have made them, I'm gonna move on,'" Flake said on WBUR's Here and Now. "Also, he has never apologized to John McCain for that statement, or to other POWs, or people who were captured. People that simply won't admit that they've made a mistake and move on, there's something wrong there."
Flake said earlier in the interview that Trump's comment are just another "in a long line, of very inappropriate statements that the Republican nominee has made."

"It seems to be consistent with what he said before about other groups," he said.
Trump had questioned in an interview if Khan's wife, Ghazala, had been prevented from speaking on stage at the DNC because of her religion.

"To respond the way that Donald Trump has responded is completely inappropriate," he added, saying Trump needed to learn to take criticism.
The Arizona said he believed Trump couldn't win with his current rhetoric, nor should he.
"I don't think he should win if he continues to say the things that he said," Flake said. "So, he's got to change direction, it's a little late in the game for him to do so, but hope springs eternal."