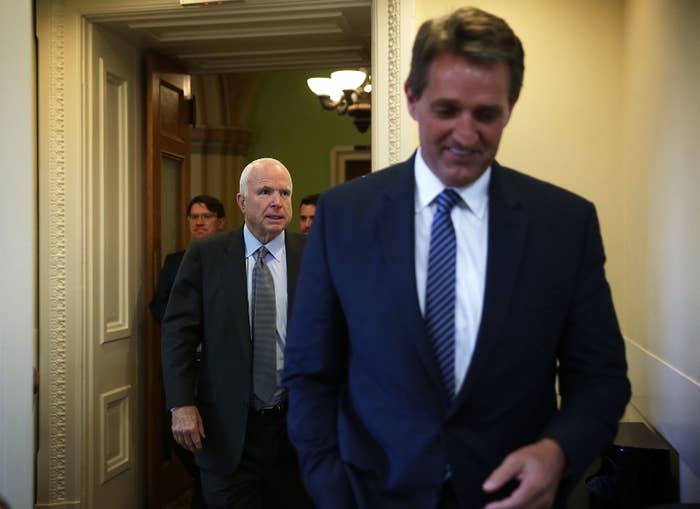 Republican Sen. Jeff Flake of Arizona says chants of "lock her up" at the Republican National Convention hurt the party's case against Hillary Clinton.
"On the Republican side, I had a bit of trouble with some of the chants, the 'lock her up' and what not," Flake said on WSL-AM 890 radio in Chicago. "I don't think that while it certainly appeals inside that room, it doesn't appeal much on the outside."
"There's a very strong case that should be made against Hillary Clinton, and I'm afraid that people don't take our argument seriously if we're just chanting 'lock her up.' I was a bit concerned about that," he added. "Overall, a lot of good speeches and lot of it was inspiring."

Flake confirmed that he still doesn't support Trump.
"I just can't support him while he is making the kind of statements he is about Hispanics and other groups and demeaning John McCain and his service and what says to POWs," Flake said. "I hope to be able to support him but he's got to change some positions."