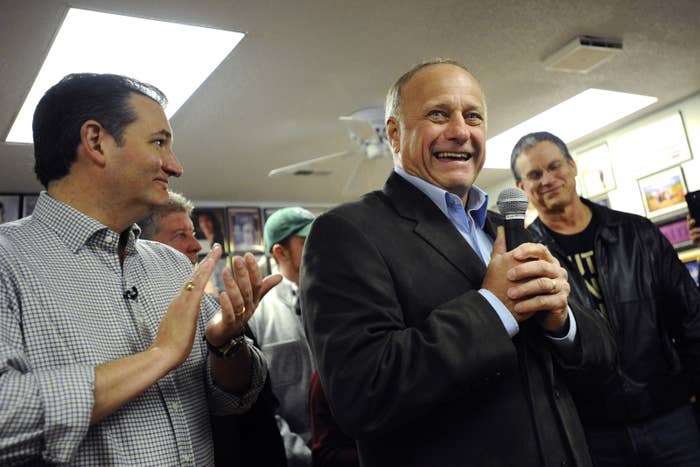 Republican congressman Steve King called the Congressional Black Caucus the "self-segregating caucus" in a radio interview on Thursday while discussing members of the caucus who have labeled Donald Trump a racist.

"And now we've got the Congressional Black Caucus here in Washington, DC, today will be leading a protest and they have declared Donald Trump to be a racist. Now, why are they the authority on that?" the Iowa congressman said on KVFD AM1400 radio in Iowa. "I call them the self-segregating caucus, and so, they long ago moved away from the integration that we really need in this country."

King also lambasted reporter April Ryan, who he tangled with on a panel on MSNBC at the Republican convention in July when he said "white people" had made more contributions to civilization than any other "subgroup."
"I think of the Republican National Convention in Cleveland, when we had a story where I defended western civilization and a lady who was on the panel, I think her last name is Flynn, I think it's April Flynn and she's African-American," King said.
"She approached me at the Rock-n-Roll Hall of Fame a day or two later, with her tape recorder — it was one of those things you call a media ambush — and so, she began to call me a racist," he added. "And I said, 'use that word again, again, again, say it a million times. You're devaluating the effect of it. You've got no basis of it because you've got more melanin in your skin does that give you the right to call me a racist?'"