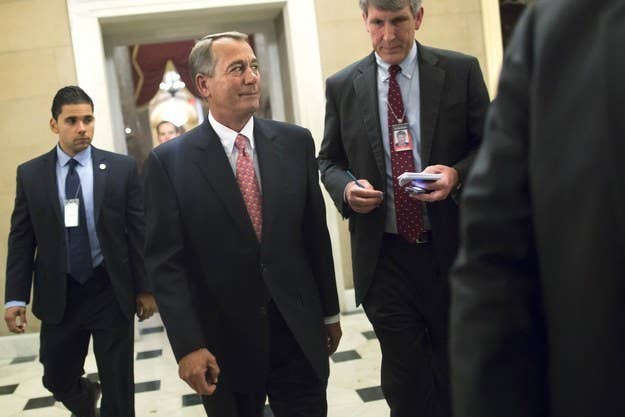 Republican North Carolina Rep. Walter Jones says he and a group of 16 to 18 Republicans plan to challenge John Boehner during the next election to be Speaker of the House.
"Right now, I've been meeting with a small group, and we — about 16, 18 — and we're hoping to have a name of a sitting member of Congress that we can call out their name," Jones said on the North Carolina-based Talk of the Town radio program.
Two years ago, Jones was one of a handful of who did not vote for Boehner for speaker. Jones voted for former Comptroller General David Walker.
"I've already said I cannot vote in good conscience for John Boehner," he said earlier in the interview.
Later in the interview, Jones added that the group planning to challenge Boehner had met with the "one individual" who might challenge Boehner in the election for Speaker of the House.
"We're gonna have a conference call the week after Christmas with our little group to see where we are," he added.