Conservative Scholar Blames UCSB Shooting On Marriage Equality
Blackwell blamed the "attack on natural marriage and the family" for the shooting."
Ken Blackwell is a former Republican official. He was the mayor of Cincinnati, Ohio State Treasurer, Ohio Secretary of State, and failed-U.S. Senate candidate. He now is a scholar at the conservative Family Research Council.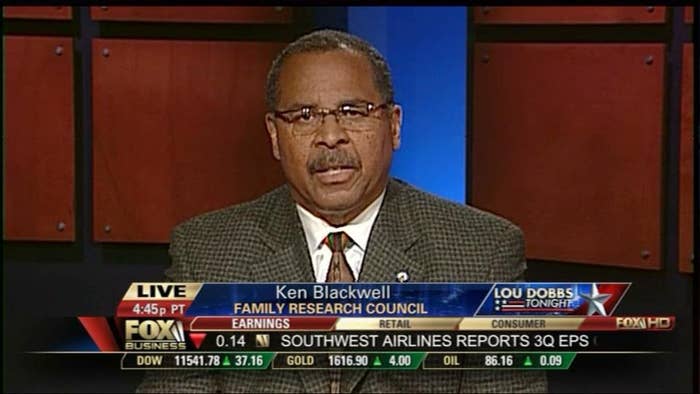 On Tuesday he appeared on FRC president Tony Perkin's radio show to discuss the deadly killing spree near the campus of the University of California, Santa Barbara that left seven people dead.
Blackwell blamed the "crumbling of the moral foundation of the country" and the "attack on natural marriage and the family."
"The teaching of sexual roles and the development of human sexuality in our culture when these fundamental institutions are attacked and destroyed and weakened and abandoned, you get what we are now seeing, and that is a flood of disturbed people in our society. That are causing great pain."