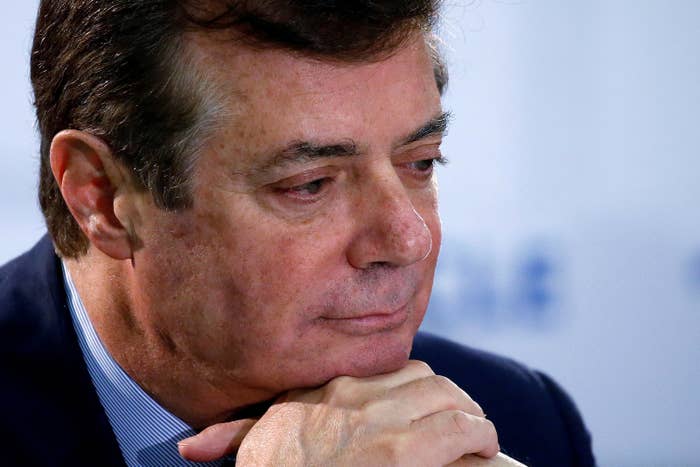 Michael Caputo, a former adviser to Donald Trump's presidential campaign, said in a radio interview on Friday that the Republican nominee stopped listening to ex-campaign chairman Paul Manafort several weeks ago.
"I think, as became apparent over time here, that the two of them stopped seeing eye-to-eye a few weeks ago," Caputo said on Kilmeade and Friends. "I am not privy to their private conversations or how they felt about each other, but the disagreement become more and more apparent."

"You could see it in some of the news reporting that was out there," he continued. "It appeared that Mr. Trump had stopped listening to Paul Manafort, which we were told, those of us on the outside looking in, that led to Kellyanne Conway and Steve Bannon coming in to augment the leadership team. I was quite surprised today to find out that Paul Manafort resigned."
Caputo, who resigned from the campaign earlier this year after he publicly celebrated former campaign manager Corey Lewandowski's firing on Twitter, said the campaign thought they were having a good week before the campaign shake up.
Caputo said the increased scrutiny over Manafort's ties to Russia and Ukraine helped lead to his ouster.
"My understanding is that the steady stream of Ukraine, Russia stories that were coming out in the media were kind of bleeding Paul out," he said. "None of that was good news, a lot of that was incorrectly reported."
Caputo blamed Hillary Clinton's opposition research team for the stories.
"The way they packaged this thing to take Paul Manafort out was brilliant but unfortunately it was effective, I am not quite sure that was the principal reason."