Former Republican Party Chairman Scrubs Online History Ahead Of Possible Senate Run
But the internet is forever.
Former Republican National Committee Chairman Ed Gillespie appears to be scrubbing his consulting firm's website ahead of a possible announcement that he will be running for s\Senate in Virginia. Both the videos page and homepage no longer contain links to videos and articles by the former RNC chairman.
A Facebook "fan" page linked on his website also no longer returns a page and redirects to Facebook's homepage.
Here is his now-vacant videos page.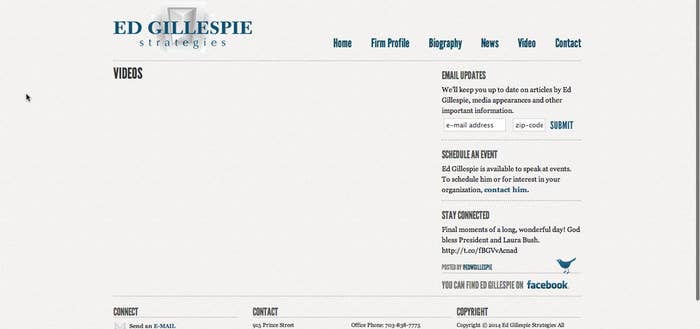 And here is how the page looked before — with videos of the former RNC chairman's appearances on Sunday shows and other cable talk shows.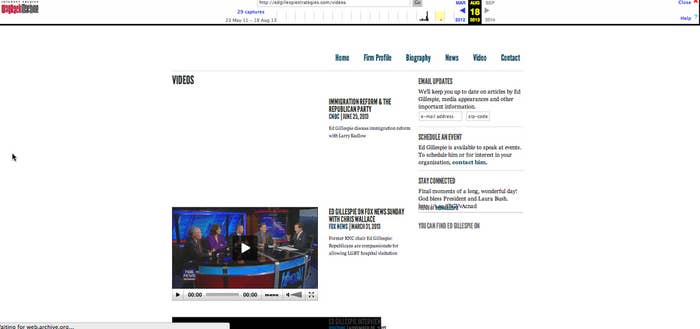 Before, the homepage of the website contained sections filled with videos and recent news.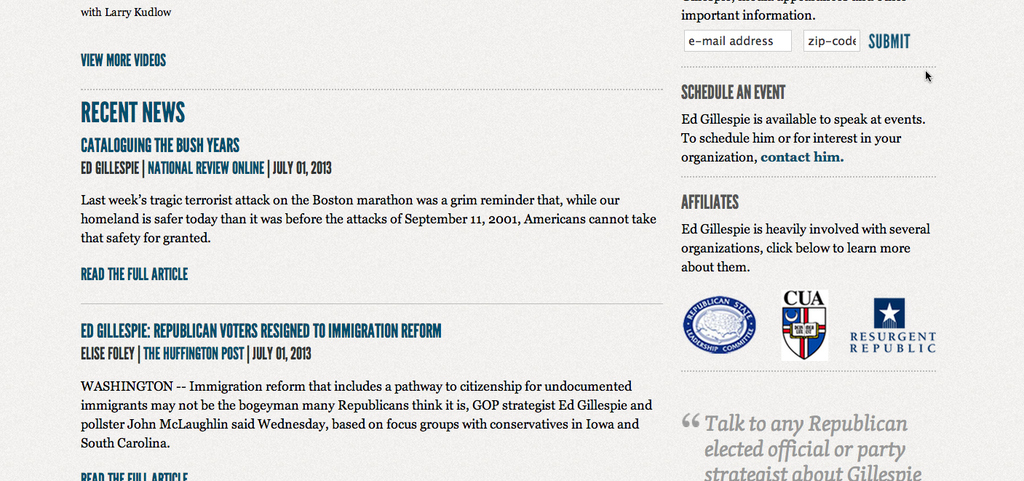 Another screenshot of the homepage before anything was removed.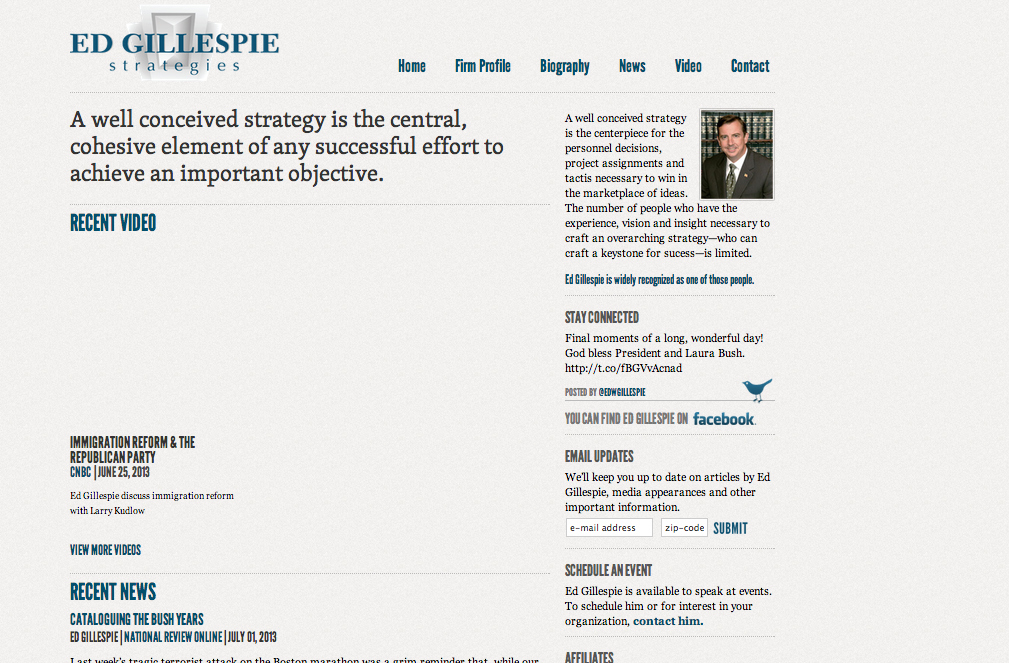 Here it is now, almost entirely empty.