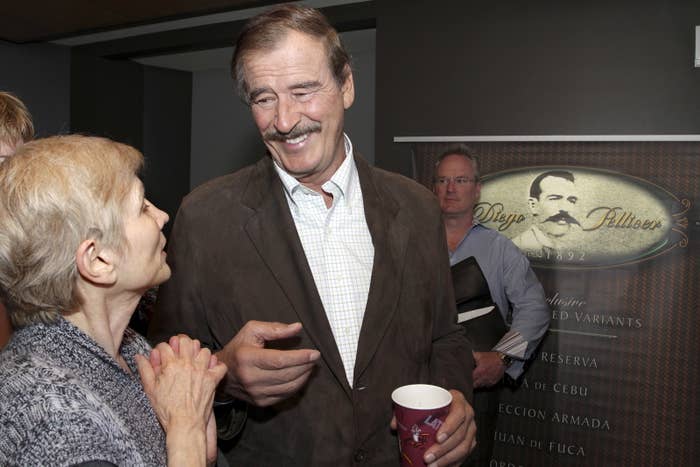 Former Mexican President and noted Trump dogger Vicente Fox challenged Donald Trump to a debate on Thursday.
"I'm willing to come here, to come here, to the States, if it's for a debate," Fox stated on WABC radio's Election Central with Rita Cosby. "A direct personal debate with him."
"Yes, we can use national broadcasting, public broadcasting," Fox added. "With you, we can do that debate."
Fox said he hoped the debate would lead to Trump listening and engaging in a discussion with facts and numbers and not just be "lying and cheating to people, saying blah, blah, blah."
"No, this is not a show and I don't want his $10 million he says he'd race for a debate," added Fox, a reference to Trump saying he'd debate Bernie Sanders for millions in charity (before backing down). "No charge on my side. But, the thing is we should listen to what we're saying and that will be very exciting and very interesting for everybody to hear about."
A Trump spokesperson did not immediately return a request comment about whether he'd agree to the debate.
Earlier this year, Fox bashed Trump in an expletive-filled rant, comparing him to past Latin American strongmen and said he believed Trump would lead to a war with Mexico.