Former "Cocaine Congressman" To Pen Insider's Look At Congress
Trey Radel will tell his life story and give a behind-the-scenes look at his time in Congress in a new book for Blue Rider Press.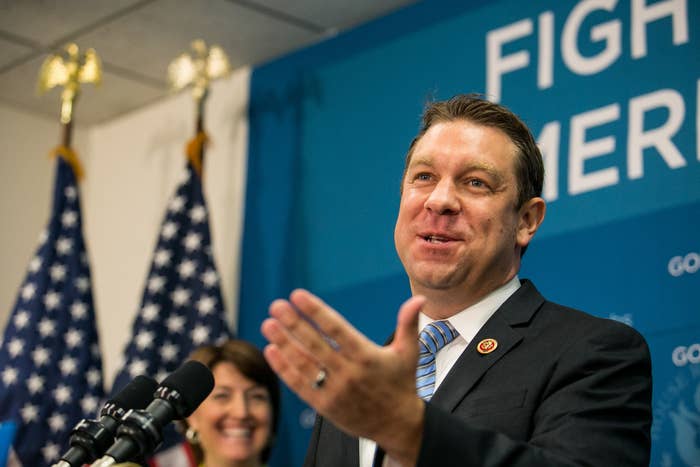 Trey Radel, the congressman from Florida who resigned his seat in 2013 after pleading guilty to cocaine possession, is writing a book offering a behind-the-scenes look at his time in Congress.
The book, which will be announced on Wednesday by Blue Rider Press, the imprint of Penguin Group USA, is expected to heavily revolve around Radel's life story.
"I hope to share my inside look at how Congress works – and sometimes doesn't work— for the American people," Radel said in an announcement on the book. "Look: having grown up in the funeral industry, my earliest days were surrounded by death. While that may sound heavy, it shaped my love of life and created an undying optimism in me, I hope my wild ride can be a learning experience for others."
In 2013, Radel was the target of police sting when law enforcement became aware he bought cocaine on a number of occasions in Washington D.C. The then-congressman was busted attempting to buy 3.5 grams of cocaine, commonly known as an 8-ball, from an undercover police officer.
Radel noted at the time of his arrest that he had struggled with substance abuse for a number of years, and after seeking treatment, ultimately resigned his seat in Congress. Radel has since launched The Trey Radel Media Group, a public relations firm.
Publication for the book is tentatively set for early 2017.