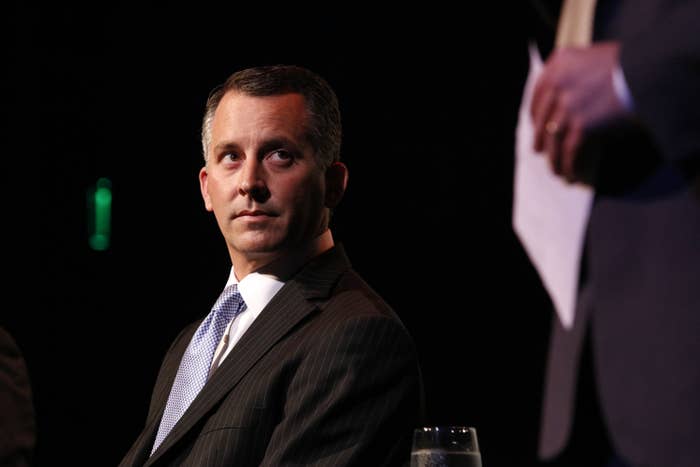 Republican Rep. David Jolly, who is running for Senate in Florida, said Wednesday it was a mistake for his campaign to have edited his Wikipedia page to remove unflattering information.
"It was a careless staff mistake that I first learned about from the Times," Jolly told the Tampa Bay Times. "I stand by my full record, relationships, and life experience, and believe every day that voters and the community are best served by having as much information as possible, regardless of whether it comes from critics or supporters."
A spokesperson for Jolly, Sarah Bascom, confirmed to BuzzFeed News on Tuesday that the campaign removed references to Jolly's past career as a lobbyist, his association with the Church of Scientology, his support for same sex marriage, and political contributions he made to Democratic candidates.
Bascom had accused a unspecified rival campaign of adding what she described as "campaign propaganda" in to the Wikipedia page, singling out a longtime Wikipedia editor named "Champaign Supernova" as working for the rival campaign.
"Champaign Supernova" told BuzzFeed News that the charge was absurd, and noted as BuzzFeed News did, that much of the information deleted by the campaign was cited, and some of it had been included in his Wikipedia page for more than a year.
"Oy vey," user "Champaign Supernova told BuzzFeed News in a comment on the user's Talk Page. "It's an absurd allegation. I made my first edit to the David Jolly page on February 29, 2016. I made some minor copy-edits, added sources for information already in the article, and added a section on his 2016 re-election bid."
"I didn't remove any information or add any 'propaganda' (whatever that means). The Scientology stuff and the other information his campaign attempted to scrub has been in the article for months and in some cases for years," the user continued. "None of it was added by me, or by the other user, CFredkin, who the campaign has accused. It looks to me like a political campaign got caught red-handed trying to scrub a page, and they are now engaging in some sort of conspiracy theory to try to take attention off of their blunder. I'm not interested in engaging with it, and this is the last I'll say on the matter."
Bascom's Wikipedia account has received three warnings to no longer edit Jolly's page.