26 Flawless Photos Of John F. Kennedy
Beefcake.
1.
Kennedy sitting on the U.S. Coast Guard yacht Manitou off Narragansett Bay. The president was vacationing at Hammersmith Farm in Newport.
2.
Kennedy sailing on the Manitou in 1962.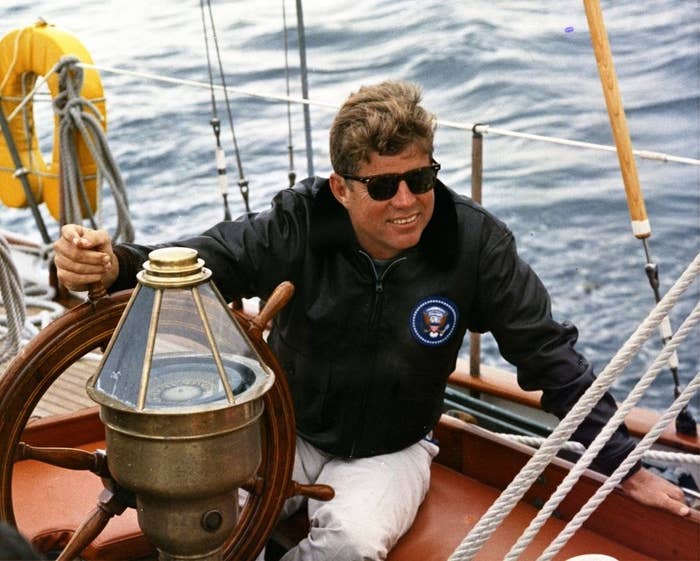 3.
Spending the weekend in Hyannisport aboard his ship the Honey Fitz, Kennedy smokes a cigar and reads The New York Times.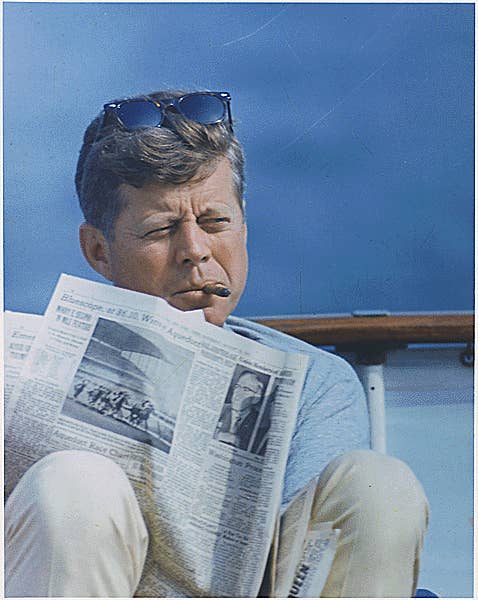 4.
Returning from a trip to Florida.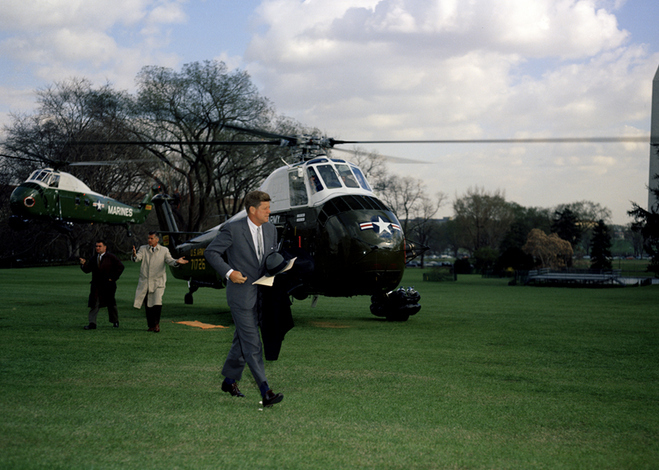 5.
Throwing out the first pitch of the 1962 baseball season.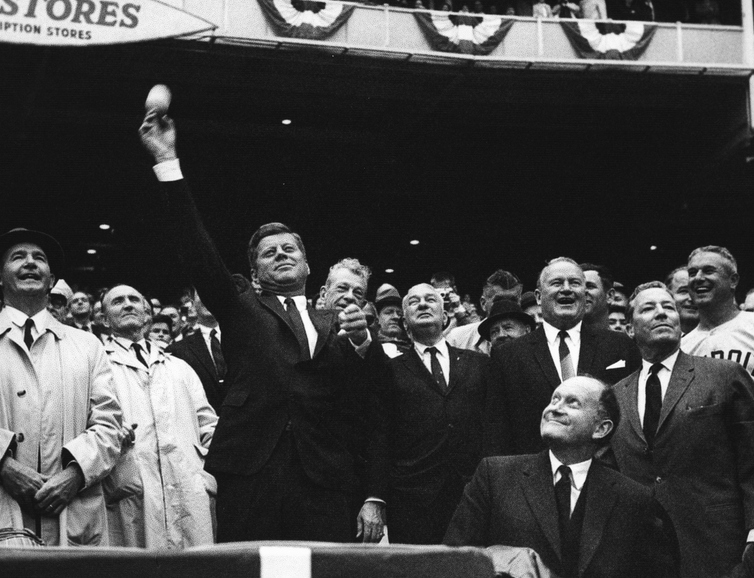 6.
Giving a speech at the University of North Carolina at Chapel Hill.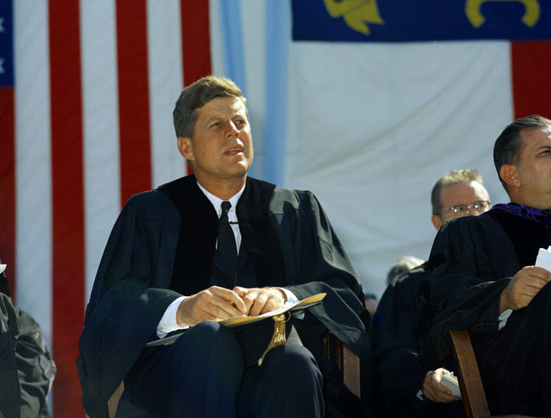 7.
A weekend at Hyannisport with the Kennedy family children.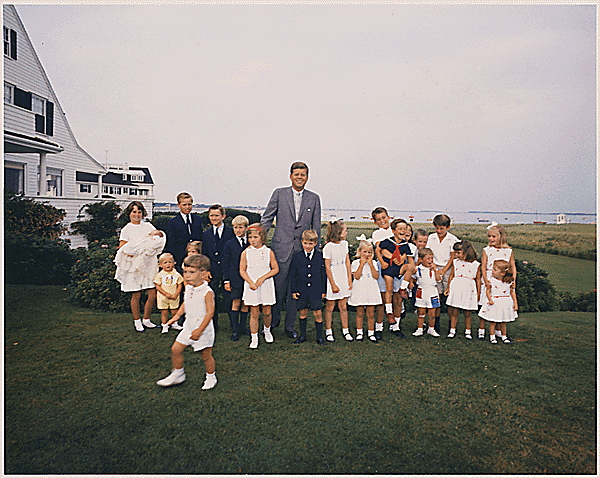 8.
Greeting cast members from a production of Billy the Kid during a White House dinner honoring the president of the Republic of the Ivory Coast.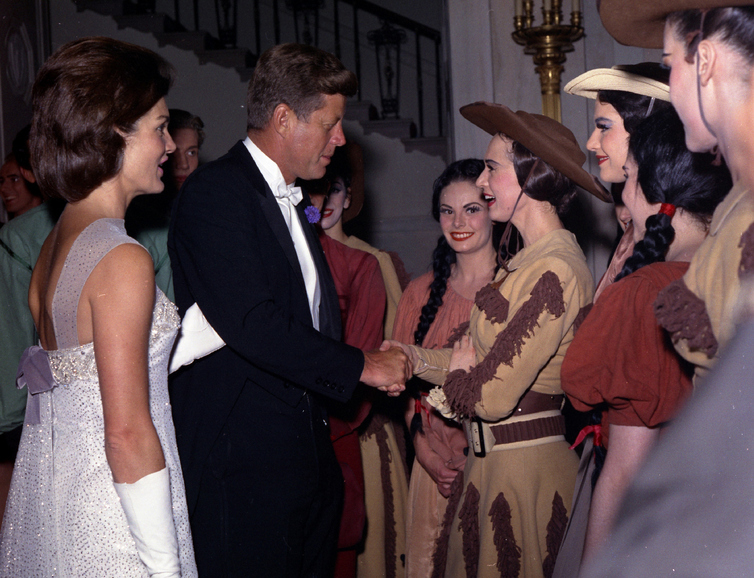 9.
Kennedy and his wife watching the America's Cup race off Newport, R.I., aboard the USS Joseph P. Kennedy.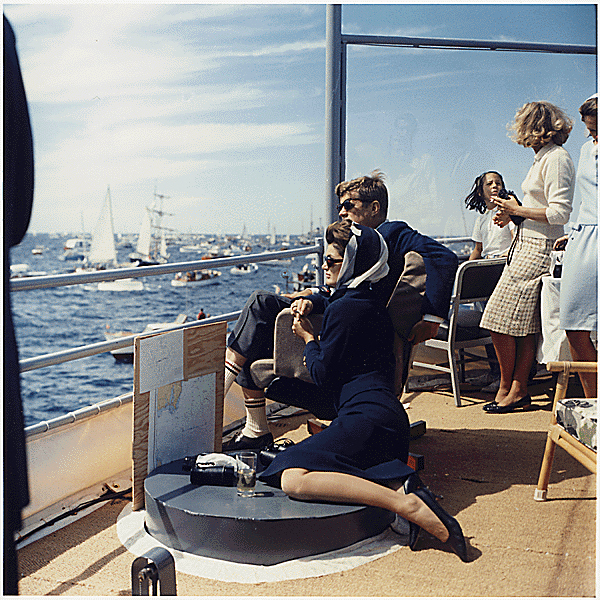 10.
Vacationing with his wife aboard the Manitou in Rhode Island.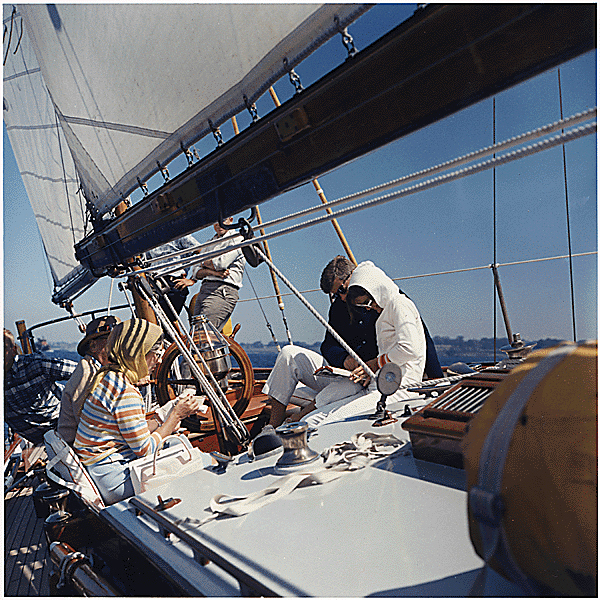 11.
Driving a golf cart in Hyannisport.
12.
Kennedy's official White House photograph with the first lady in 1963.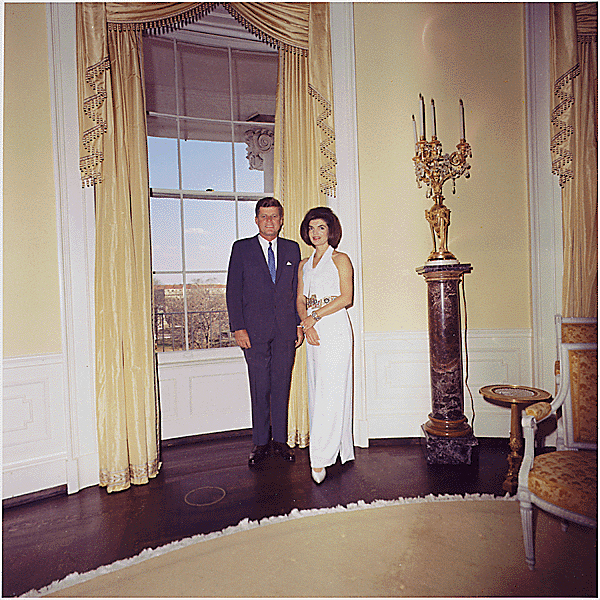 13.
Playing outside the West Wing with his son John Jr. in 1963.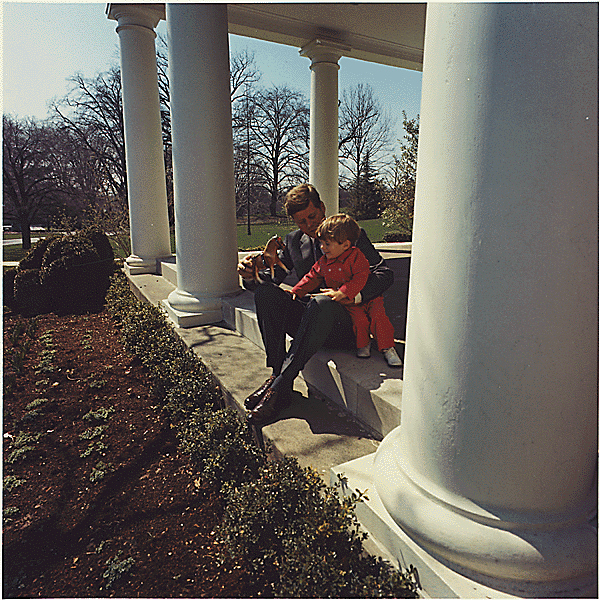 14.
Returning from a toy store with his son in 1963.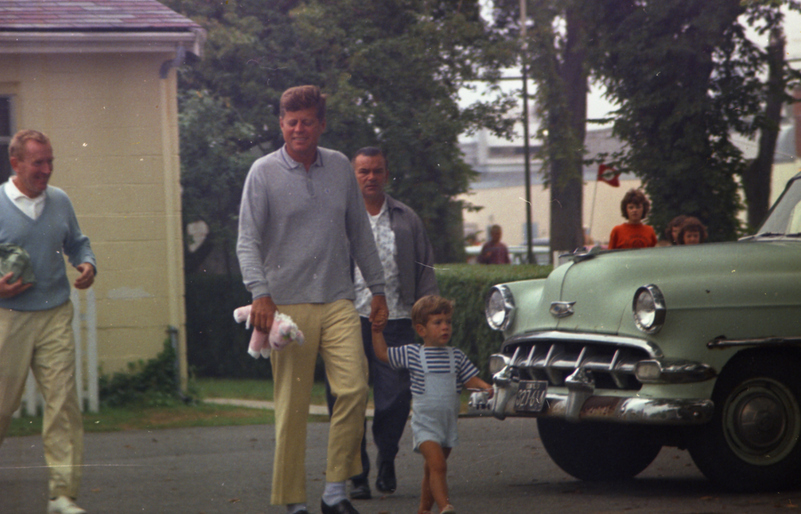 15.
Playing with the family dogs at the Kennedy compound in Hyannisport.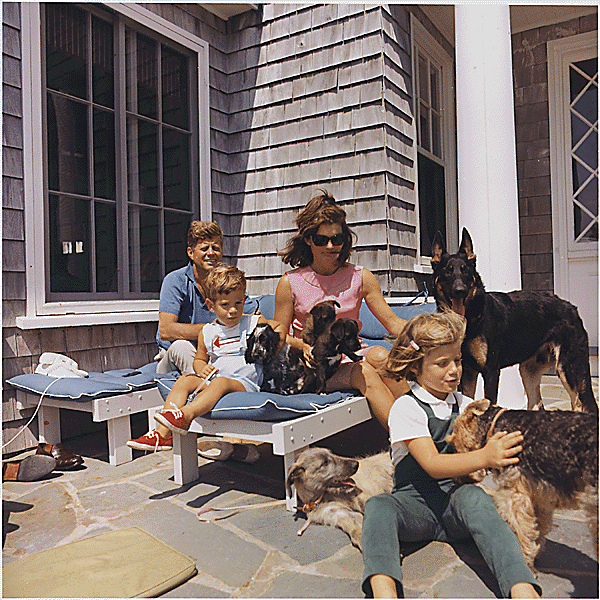 16.
Spending the weekend in Newport, Kennedy plays in a beached rowboat on Bailey's Beach with his son John Jr.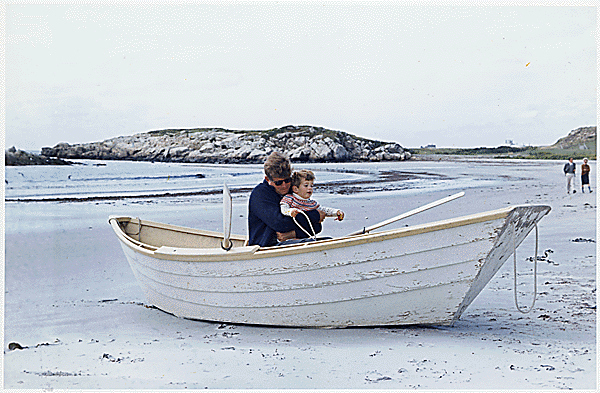 17.
Vacationing in Maine, Kennedy talks with Under Secretary of the Navy Paul Fay in Boothbay Harbor, aboard the U.S. Coast Guard cutter Guardian 1.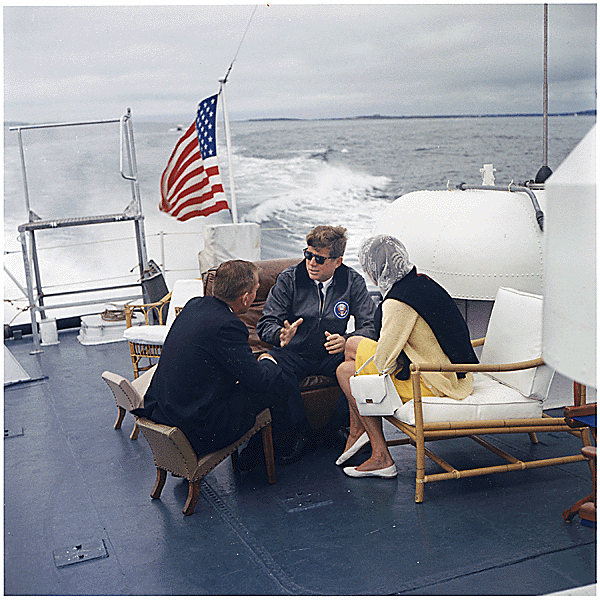 18.
Aboard the Honey Fitz in Hyannisport with his daughter Caroline.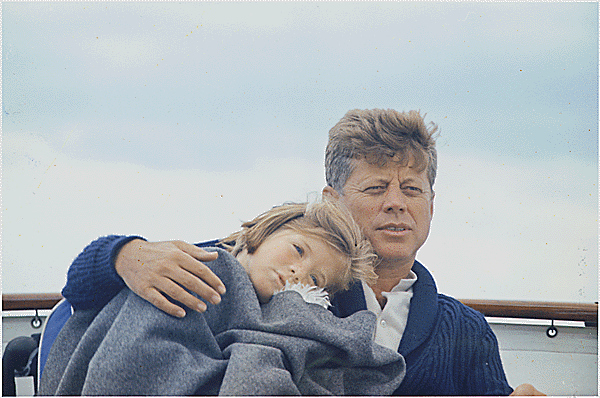 19.
Watching the America's Cup race, Kennedy talks with press secretary Pierre Salinger aboard the USS Joseph P. Kennedy.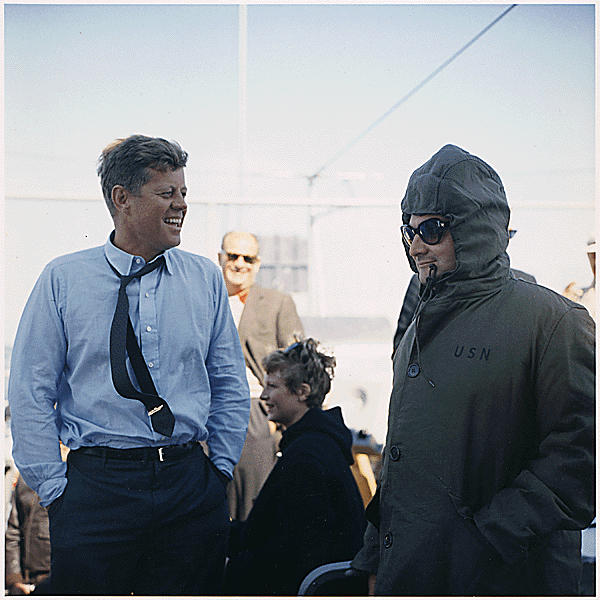 20.
Speaking at the University of Maine in 1963.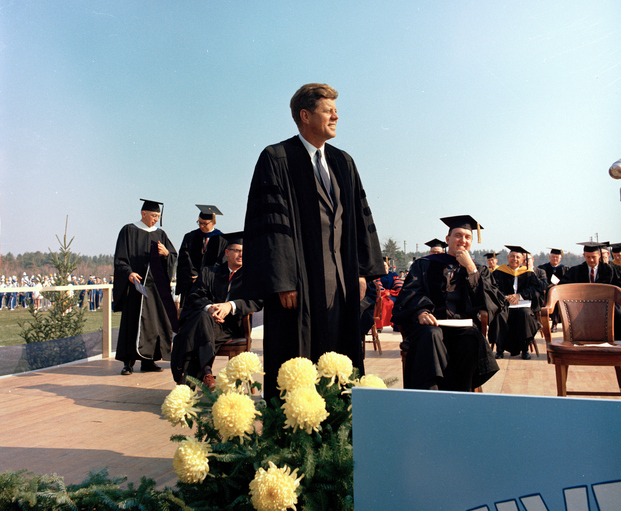 21.
Kennedy meeting with Foreign Minister of Israel Golda Meir in Palm Beach, Fla., in 1962.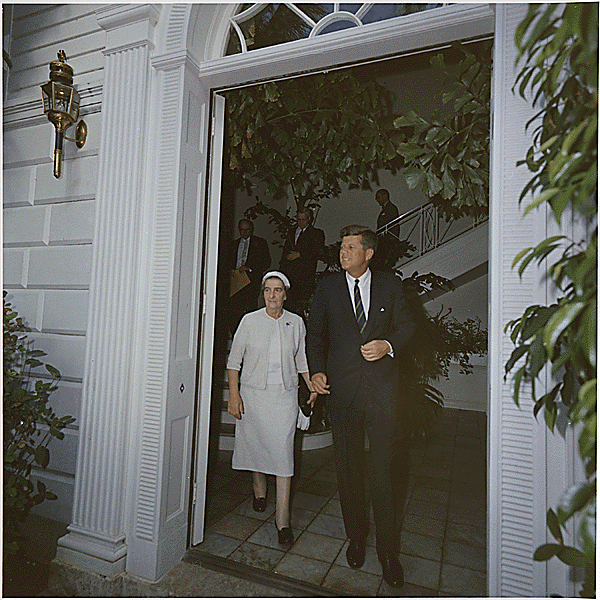 22.
Kennedy speaking with his brother Attorney General Robert Kennedy at the White House, outside an Oval Office doorway.
23.
Being interviewed by Walter Cronkite in 1962.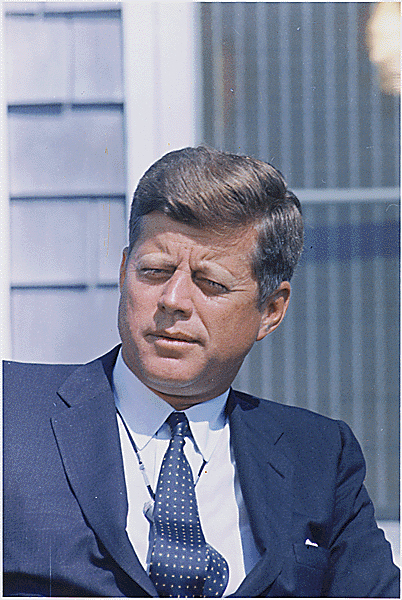 24.
Kennedy speaking at the University of Washington in 1961.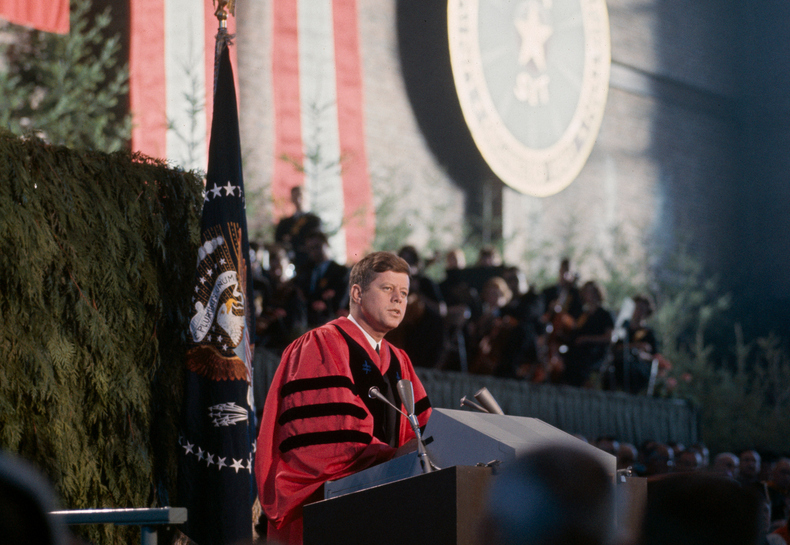 25.
Kennedy with his wife and two children in Newport in 1961.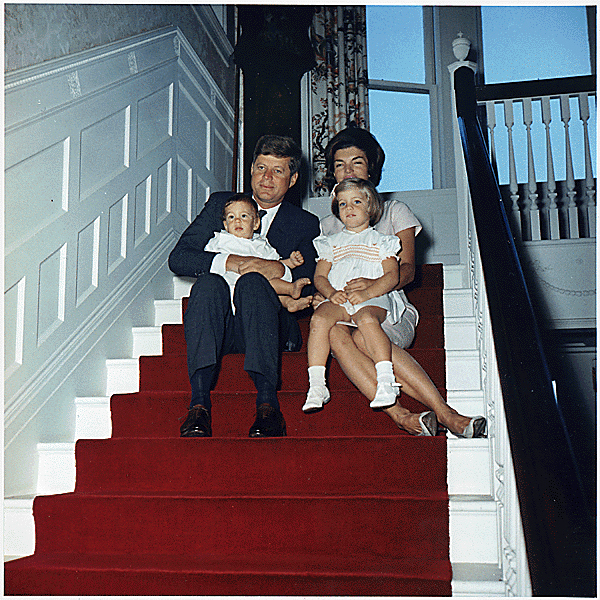 26.
Kennedy and his brothers Robert and Sen. Ted Kennedy, outside the Oval Office in 1963.