Five Photos Of John Kerry Wearing An Amazing Outfit In Bali
The Secretary of State wore the traditional Balinese "endek" at dinner Monday at the Asia Pacific Economic Cooperation Forum in Bali. Kerry is leading the U.S. delegation at APEC after President Obama cancelled his trip following the shutdown of the government Monday.
5.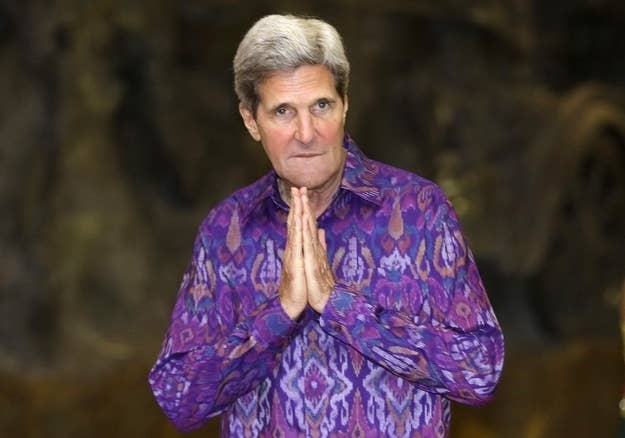 4.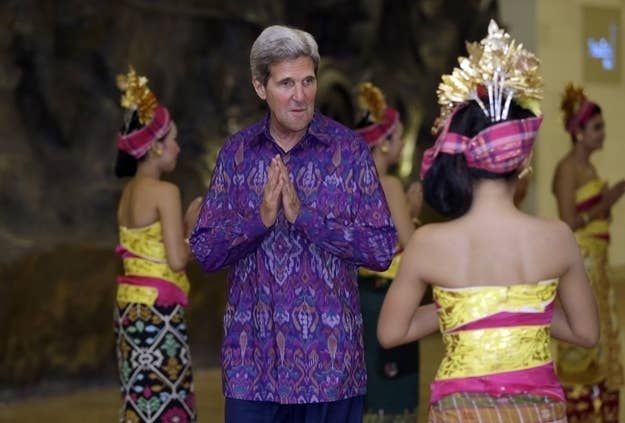 3.
Kerry with Russian President Vladimir Putin.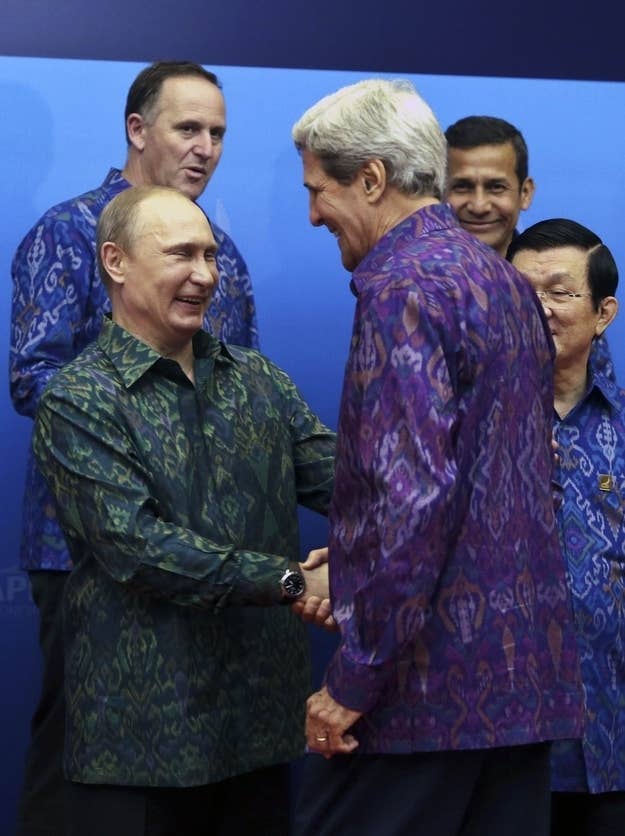 2.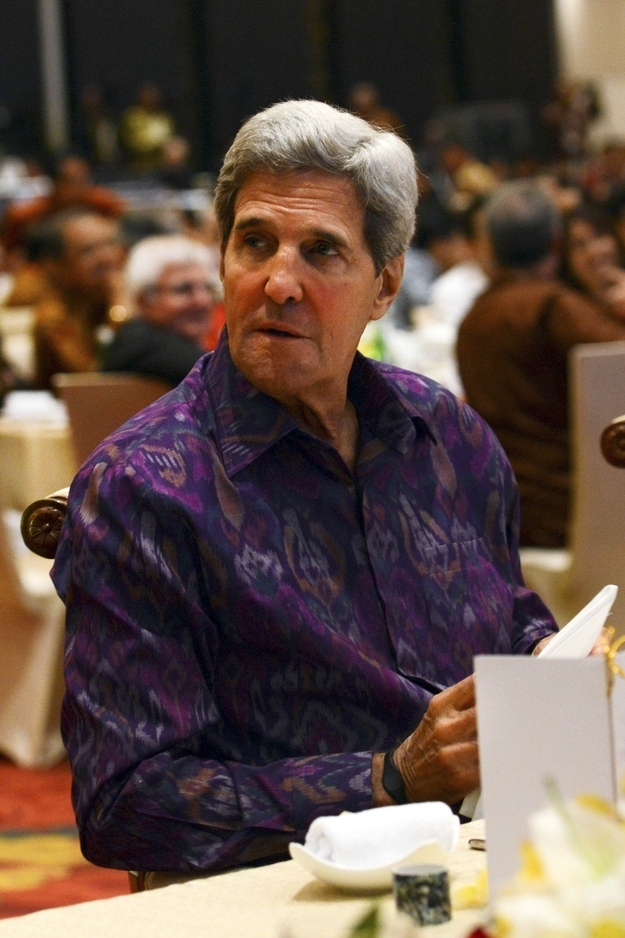 1.