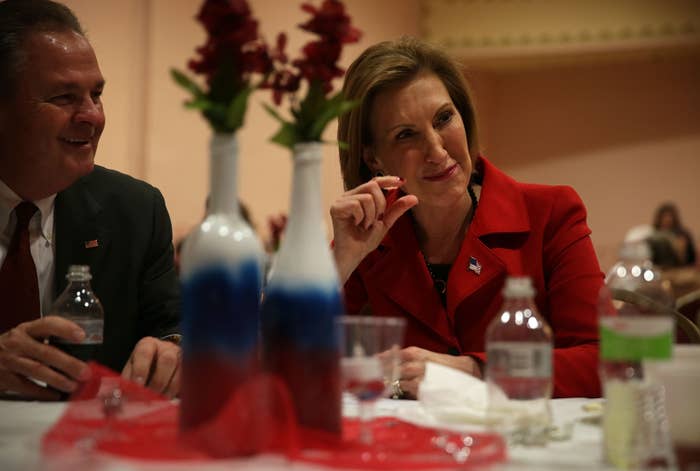 Speaking on the radio on Wednesday, Republican presidential candidate Carly Fiorina said the U.S. should not resettle Syrian refugees.
"First, you know, I gave a speech about this on Saturday," Fiorina told radio host Mike Gallagher on Wednesday. "Let's start: Mrs. Clinton, President Obama, global warming is not our greatest national security threat. They have said it is. It is not. Secondly: of course we are a compassionate people, but the vast majority of refugees leaving Syria are able bodied young men. And our own government has told us that we cannot properly vet these people, so of course we can not be letting them in."
The statistic Fiorina is citing — that the majority of refugees leaving Syria are mostly young men — is misleading in the context of the U.S. refugee resettlement process.
Here's the demographic breakdown of registered Syrian refugees from the United Nations. The UN refers prospective refugees from this pool of people to the U.S. for resettlement. About half of them are women: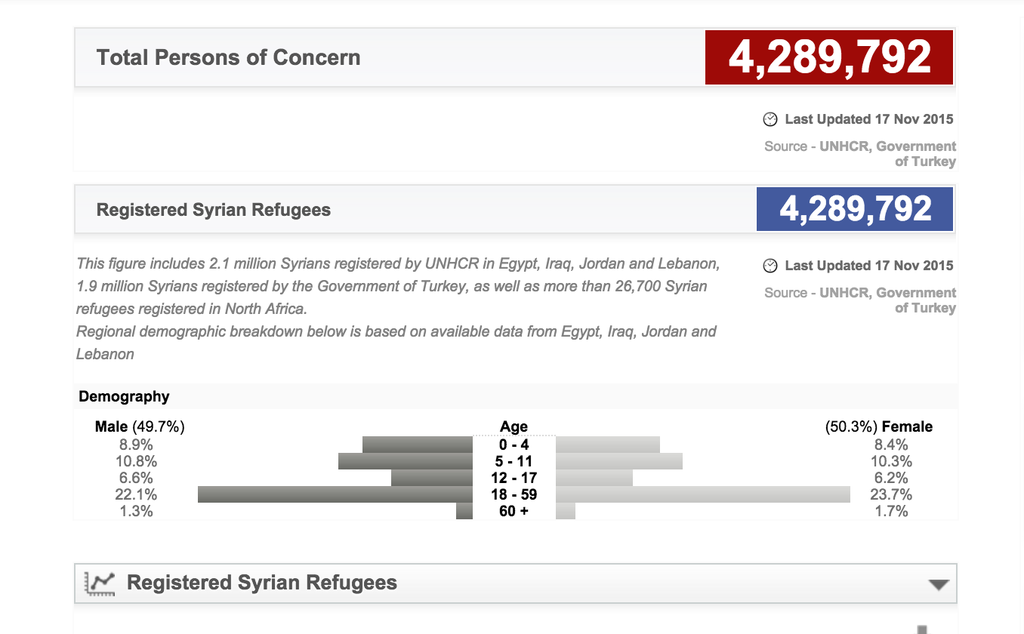 The number Fiorina is apparently citing comes from the European migrant crisis — those arriving in Europe by sea. Of this group, 62% are male. Not all of those going to Europe are Syrian refugees, however.