Louisiana Democratic Sen. Mary Landrieu's Senate campaign website "issues" page appears to have been copied directly from Georgia Democratic Senate candidate Michelle Nunn's website "ideas" page BuzzFeed has found. There's no link to the page on the site, but the section can be found by searching for Landrieu's issues page on Google. The same company, Trilogy, designed both websites.

A Landerieu campaign strategist said the page hasn't launched yet and wasn't intended to be viewed.
Here's is Landrieu's issues page which even has a video of Nunn.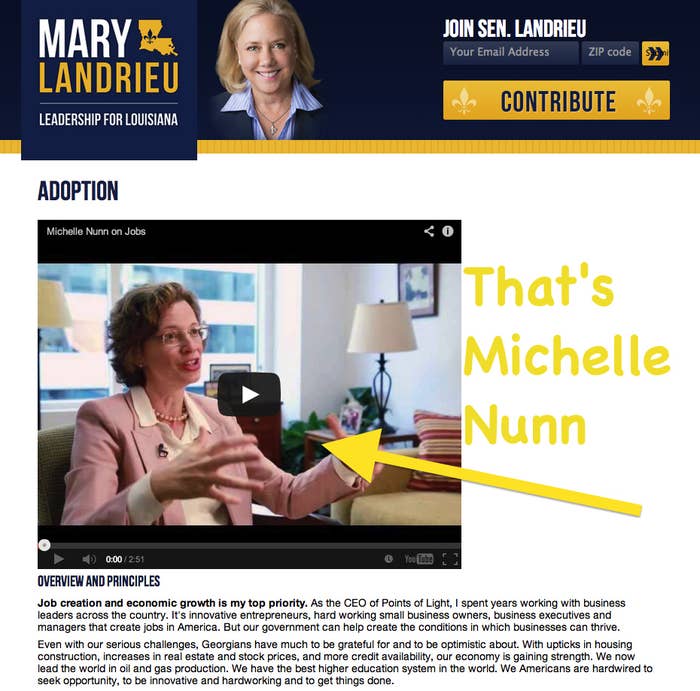 And here is Nunn's.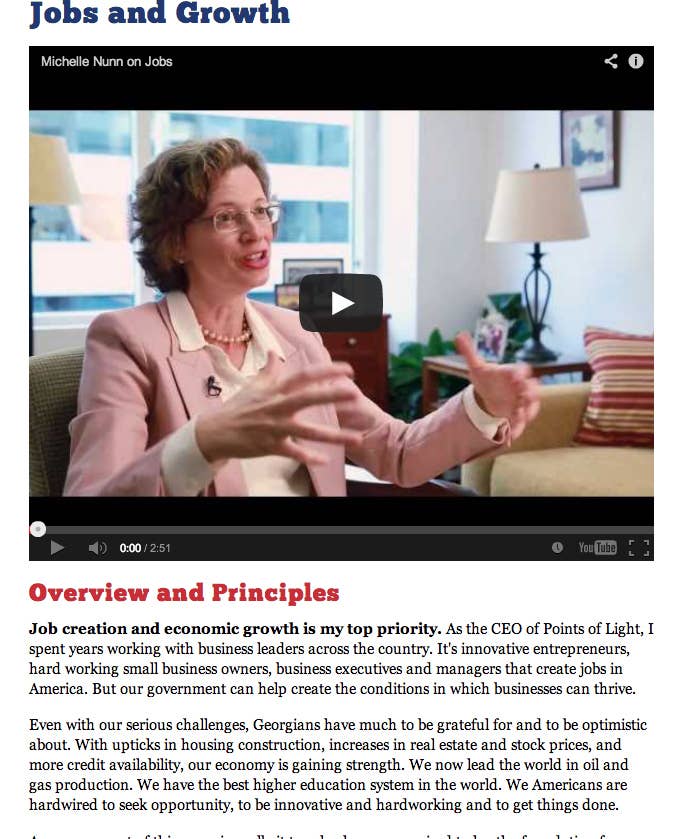 Landrieu's entire page references Nunn and Georgia. Here is the rest of the Louisiana senator's page.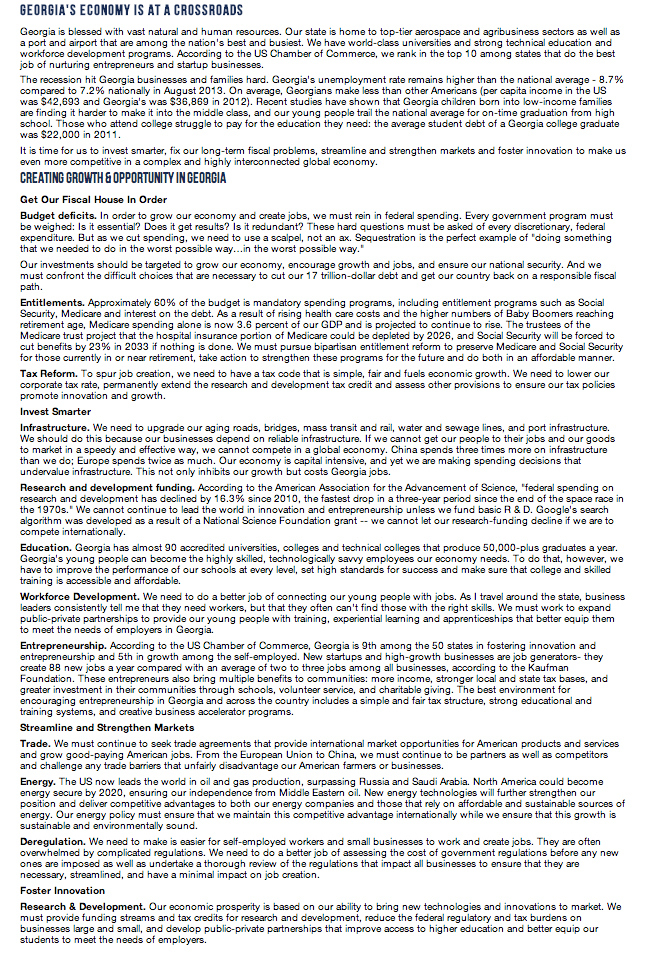 The section is once again copied directly from Nunn. Time to clear out that filler text!