Everyone Thinks Chris Christie Said "Four Dicks"
He said "Fort Dix."
New Jersey Gov. Chris Christie touted his record on national defense at Tuesday night's GOP presidential debate, citing his prosecution as a U.S. attorney of five men who allegedly plotted to attack Fort Dix military base in his state.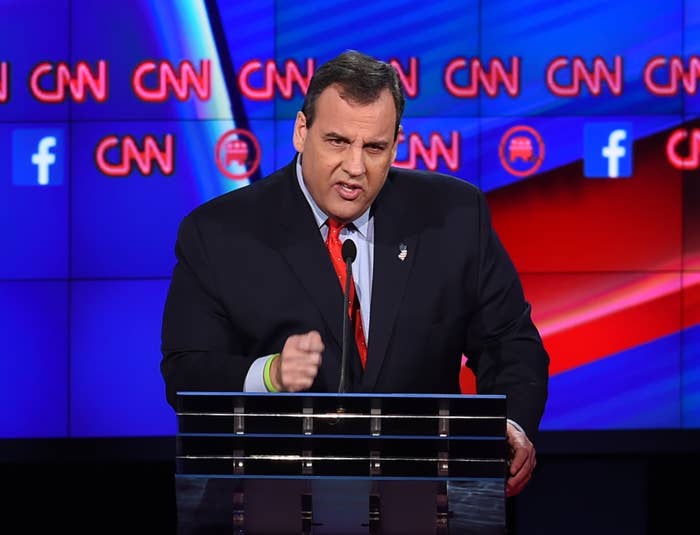 "We prosecuted two of the biggest terrorism cases in the world and stopped Fort Dix from being attacked by six American radicalized Muslims from a Mosque in New Jersey because we worked with the Muslim American community to get intelligence and we used the Patriot Act to get other intelligence to make sure we did those cases," Christie said on Tuesday evening at the Las Vegas debate. "This is the difference between actually been a federal prosecutor, actually doing something, and not just spending your life as one of hundred debating it."
But many heard something different: "four dicks."
And here's what people on Twitter heard:
The poll results were clear, four dicks it is!