Elizabeth Colbert Busch Deletes 800 Tweets
A spokesman for Congressional candidate said it was because they had "an over amount of retweets" and were "overwhelmed with retweets" and that people looking for information for events would "get lost in the retweets." The spokesman added "we wanted to make it more organic."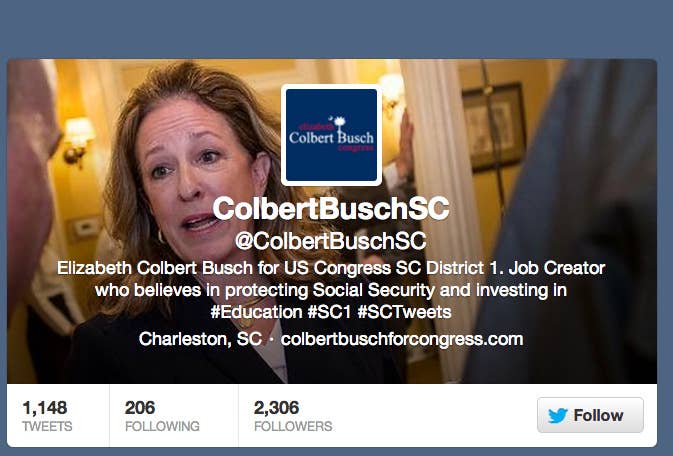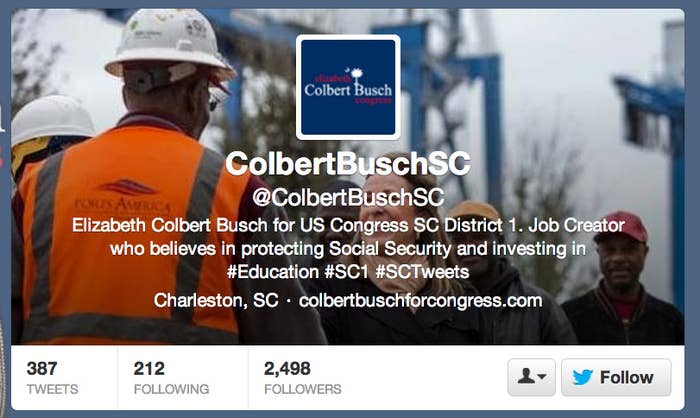 The vast majority of the tweets deleted were retweets of other people.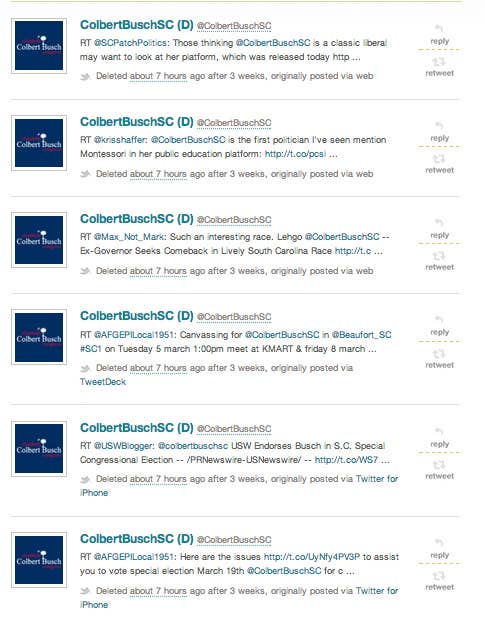 A cached version of her Twitter feed shows the large numbers of retweets.