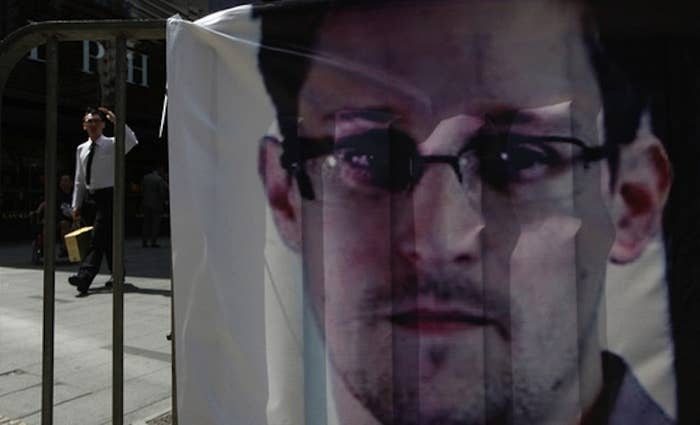 NSA leak source Edward Snowden is seeking asylum in Ecuador, the country's foreign ministry said Sunday on Twitter. Snowden landed Sunday at Moscow's Sheremetyevo International Airport but is not expected to stay in the country. Snowden, who is receiving help from the Wikileaks organization, had his passport revoked Saturday according to ABC News.
Ecuador has a poor record of press freedom of its own, however. Last Friday, Ecuador legislature passed a restrictive media law by a 108-26 margin that was heralded by the country's President Rafael Correa.
The bill contained 119 articles, according to a report from the Associated Press, one of which outlawed so-called "media lynching" which the law stated was having negative effect on person or institutions image without sufficient evidence. Criminal charges can be brought against journalists who violate the law.
Fox News Latino said the law was based on one championed by former Venezuelan president Hugo Chavez and the goal was to use the state's institutions to squash opposition voices.
The Committee to Protect Journalists blasted the law in a statement last week saying Correa's administration engaged in "widespread repression of the media."
"The approval of the Communications Law is the latest step in the deterioration of press freedom in Ecuador that has occurred under President Rafael Correa," said Carlos Lauría, a CPJ Americas senior program coordinator. "The restrictive provisions and vague language of this legislation run counter to constitutional guarantees and international standards on freedom of expression. The law not only undermines journalists' ability to report critically but threatens the right of citizens to be informed about sensitive issues. This legislation puts into law a key goal of the Correa presidency: muzzling all critics of his administration."
Likewise, Freedom House, the watchdog organization dedicated to protecting freedom of the press around the world rated Ecuador's press as "not free."