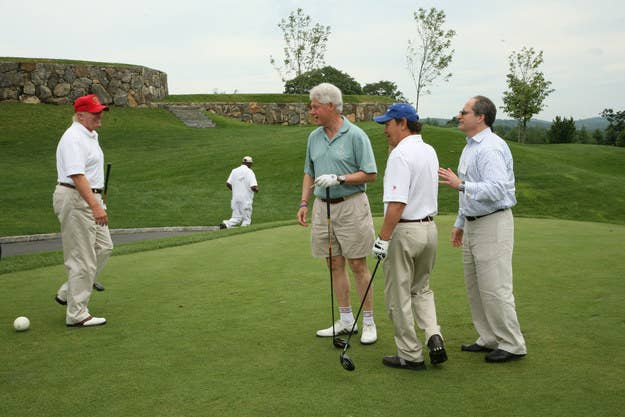 Donald Trump calls former President Clinton "one of the worst abusers of women in U.S. history," but just two years ago, he was praising Clinton as a "terrific guy" with a nice golf swing.
In September of that year, in an appearance on ESPN radio, he said the former president was an underrated golfer.

"I've played with Bill Clinton a lot," Trump said on the Dan Le Batard Show. "He's a terrific guy. And, he's actually a very underrated golfer. He likes to play but he actually hits the ball very nicely."
Trump has a history of praising the Clintons, and even defended Bill Clinton publicly in the aftermath of the Monica Lewinsky scandal.
Clinton still has a locker at Trump's golf course in Westchester County near the Clinton's upstate home.