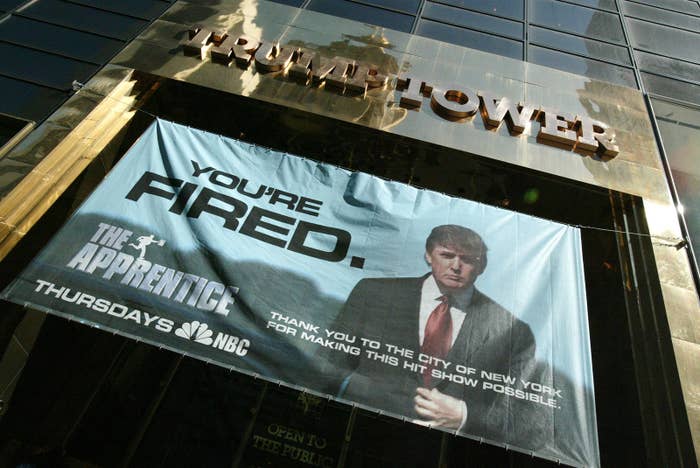 The day before The Apprentice premiered in January 2004, Donald Trump appeared on the Howard Stern Show, where he vowed to donate his seven-figure salary to charity.
"You're getting paid over two and-a-half million dollars?," Stern asked Trump.
"Yeah," Trump answered. "But I don't do it for that, I'm giving the money to charity."
Asked where he would be donating his salary, Trump replied "Lots of charities: AIDS research, Police Athletic League, lots of different charities." Trump and Stern then discussed how they wanted to end AIDS so they wouldn't have to wear condoms anymore. News of the promise was first reported by the Washington Post.
Only three months later, in April, Trump told Stern the exact opposite.
"You're not giving your whole salary to charity, are you?" asked Stern.
"No," Trump replied.
"Of course not," Stern added.
"But, I give much more than my salary to charity over the course of a year," Trump said.
Trump donated $700,000 to his foundation in 2004. That year he also pledged to donate his whole salary from a speech he gave at the University at Buffalo—for which he was paid $200,000—to charity as well. A Washington Post investigation published on Tuesday was only able to prove Trump donated $10,000 to charity in the last seven years. Trump's campaign has maintained he privately donated money, but unless it releases his tax returns—which he has said he does not plan on doing—this can not be verified.