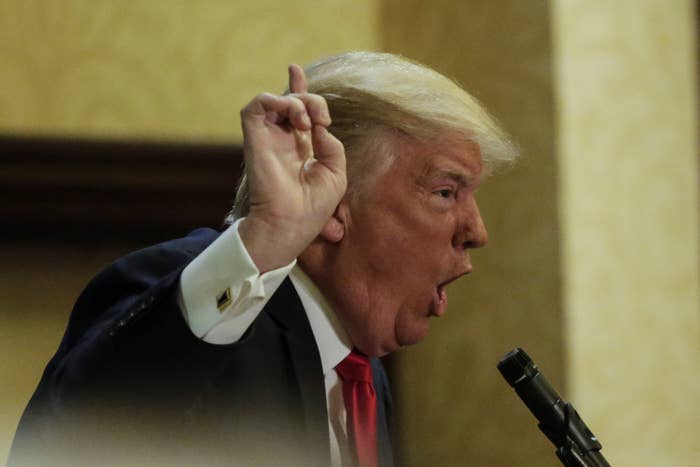 Donald Trump, asked what he would change from the beginning of his campaign until now, answered that he could have said fewer words and toned some of his words down.
"You hate to be put in that position. I guess, maybe I could have said a few less words or a few less things. Would have been helpful," Trump told Brian Kilmeade in an appearance on Kilmeade and Friends Tuesday morning. "But overall we're really happy, we're leading by a lot. We're leading by millions of votes and a lot of delegates and I'm happy."
"But I guess I could have toned a couple of words down or thoughts down, would have been nice," he continued.